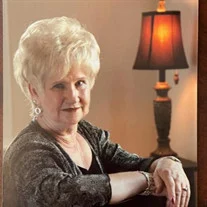 Shirley Mae Gregory Shaver, 84, passed away Saturday, March 4, 2023. Shirley was born October 18, 1938, to the late Arthur Gregory and Della Mae Goble Gregory.
She attended Celeste Henkel School High School and graduated in 1956. She enjoyed caring for others and worked in home healthcare for many years. She attended Fellowship Baptist Church in Statesville.
Shirley loved to garden and tend to her flowers. She also enjoyed bowling, sitting in her rocking chair and bird watching. She was very family orientated and loved spending time with her family. She was very close with her brothers and sisters.
Shirley was preceded in death by her parents; her husband, Bobby Eugene Shaver; son, Craig Shaver; and seven siblings.
She is survived by her sons, Chris Shaver (Tammy Slone) and Brain Shaver (Renee); daughter, Pamela Williams; sisters, Wanda Potts and Marie Huston; grandchildren, Jeremy Williams, Aaron Williams, Angela Keisha Shaver, Michael Duey, Joseph Martin and Matthew Martin; and numerous nieces and nephews.
A funeral Service will be held at 1 p.m. on Thursday, March 9, 2023, at Fellowship Baptist Church located 2306 Buffalo Shoals Road, Statesville, NC 28677. Burial will follow at Iredell Memorial Park Cemetery. In lieu of flowers, contributions can be made to Fellowship Baptist Church.
Nicholson Funeral Home is serving the family.