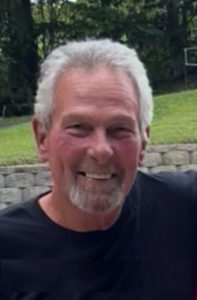 Stephen Paul Trudnak II, 67 of Harmony, N.C., passed away Wednesday, January 18, 2023.
Mr. Trudnak was born December 8, 1955,a in Gaston County, N.C., the son of the late Stephen Paul Trudnak Sr. and Martha Ray Rhyne Trudnak. He was a graduate of North Gaston High School and was employed as an Electrical Superintendent and worked in the electrical field for over 40 years. Steve loved to ride motorcycles and travel, and he enjoyed working outdoors. Steve was married to his beloved wife of 32 years, Sherry Phillips Trudnak. Steve and Sherry truly built a beautiful life together!
In addition to his wife, Sherry, those left to cherish the memory of Steve include his daughters, Stephanie Hollar and husband David, and Lyndsi Boye and husband Kevin; his grandchildren, Dalton Conner and wife Makayla, Preston Conner, Lani Boye, Kohen Boye, Bailey Hollar, Kolby Hollar, Ashton Dunnavant and husband Josiah, and Roman Hollar; great grandsons, Colten Hollar and Kain Dunnavant. He is also survived by his father-in-law and mother-in-law, Wendell and Emma Phillips; brothers, Tony Trudnak and wife Kathy, and Billy Trudnak and wife Teri; and his sister, Anna Lowery and husband Brett, along with several nieces and nephews.
The family will visit with friends from 6 to 8 p.m. on Monday, January 23, 2023, at Troutman Funeral Home.
Troutman Funeral Home is serving the family.