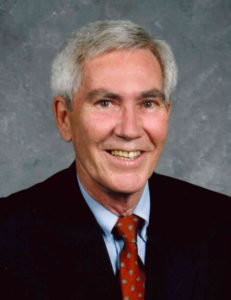 Thomas "Tommy" Alva Slane, 81, of Statesville, N.C., passed away on Saturday, December 31, 2022, at the Gordon Hospice House.
Tommy was born on February 27, 1941, in Statesville, N.C., to the late Fred T. Slane Jr and Edith Sherrill Slane. He graduated from Statesville Senior High School and Davidson College. Tommy proudly served in the U.S. Army and was the president of O.W. Slane Glass Co. He served his community through various boards and committees throughout his life.
Those left to cherish Tommy's memory include his wife of fifty-nine years, Mary Anne West Slane; children, Tracy Slane Turner and Thomas Clayton Slane (Ellen); and grandsons, Thomas Campbell Turner (Jennifer) and Logan Thomas Slane. Also surviving are his sisters, Patsy Slane Ebert and Barbara Slane West (Roy); nieces, Slane Holland Lightbourne (Chris) and Kelly Davis; and nephews, R.B. Holland (Julie) and Web Mitchell (Kristy).
A graveside service will be held at 2 p.m. Friday, January 6, 2023, at Oakwood Cemetery.
In lieu of flowers, memorials may be made to Gordon Hospice House, 2341 Simonton Road, Statesville, NC 28625 or First Presbyterian Church at 125 N Meeting Street, Statesville, NC 28677.
Troutman Funeral Home is serving the family.