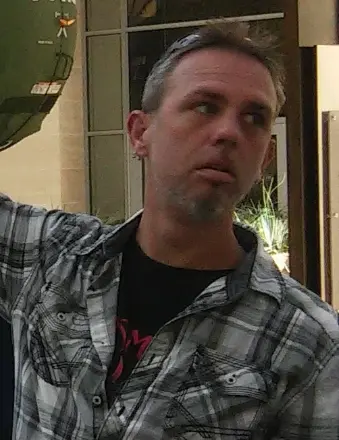 Timothy Dale England, known affectionately by all as Tim, passed away on August 8, 2023, in Caldwell County, N.C. Born on February 3, 1980, in Iredell County, N.C. Tim lived a life marked by love, kindness, and a friendly spirit that touched everyone he met.
Tim was the beloved husband of Krystal Bost England, and a devoted father to his sons, Daniel Lee England (Jasmine), and Shawn Nicholas England, and his daughter, Shyler Bost. He was also a doting grandfather to his cherished granddaughters, Serena Elizabeth, Isabella Nicole, and Melia Dawn-Ann. He is also survived by his brother, Tony England (Crystal); niece, Haley Church (Alex); nephew, Cameron Hayes (Jada); mother-in-law, Debra Campbell; his brother-in-law, Chris Bost (Tonya); and numerous nieces, nephews, and cousins. The son of Larry and Libby England, Tim was a pillar of strength and love within his family, providing unwavering support and endless laughter.
Tim was a man of many passions, but his love for car shows and Cruise-Ins was unparalleled. He was a familiar and favorite face at many local events, always ready with a friendly wave and a kind word. He had a knack for making friends wherever he went, effortlessly drawing people in with his warm smile and infectious enthusiasm. Tim worked as an auto body painter for the last two years at Tony's Classic Car Restoration in Taylorsville.
Music was another of Tim's great loves. He had a particular fondness for playing the drums. He attended West Iredell High School, where he was a member of the band. His rhythm was a reflection of his heart — steady, strong, and full of life. He could often be found drumming away in his garage, the beats echoing the joy and vitality that defined him. Tim made everyone he met feel valued, loved, and appreciated. His kindness was a beacon that illuminated the lives of all who knew him.
In remembering Tim, we celebrate a life well lived. We recall his love for his family, his passion for cars and music, and most importantly, his kind and friendly spirit. His memory will continue to inspire and uplift all those who were fortunate enough to have known him.
A Celebration of his Life will be held at 11 a.m. on Tuesday, August 15, 2023, in the Chapel of Nicholson Funeral Home with Pastor Josh Bunton officiating. The family will receive friends one hour prior to the service beginning at 10 a.m.
Timothy Dale England, a loving husband, father, grandfather, son, brother, uncle, and friend, will be dearly missed, but his spirit, encapsulated in his love for life and people, will forever remain in the hearts of his loved ones. Though we say goodbye to Tim, we also say thank you — for his love, his kindness, and the wonderful memories that will continue to bring joy and comfort in the years to come.
To view Tim's Celebration of Life LIVE, please visit https://view.oneroomstreaming.com/index.php?data=MTY5MTc5NzUxNTI2NjQwNSZvbmVyb29tLWFkbWluJmNvcHlfbGluaw==
Online condolence may be shared with the family at www.nicholsonfunerals.com.
Nicholson Funeral Home has the honor of serving the family.