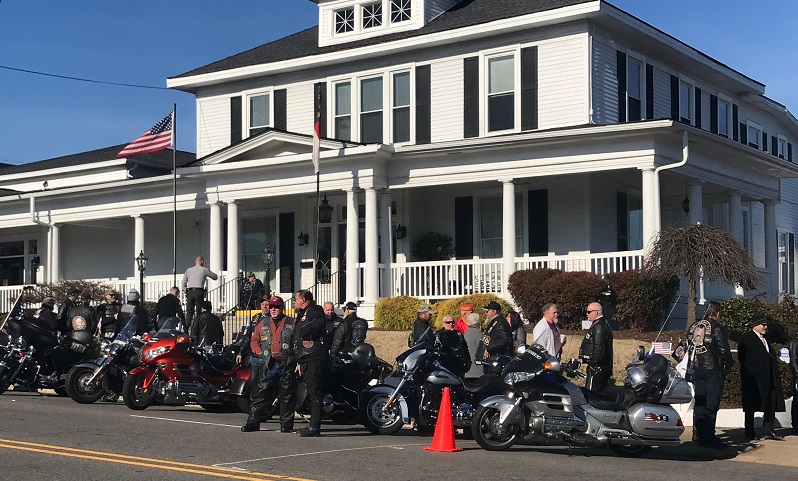 BY MIKE FUHRMAN
The best thing I saw this week was preceded by a sense of profound sadness.
Nearly three weeks after retired U.S. Air Force Master Sgt. Leslie Denise Barnes passed away, her remains were laid to rest at Salisbury National Cemetery with full military honors on Thursday.
Barnes, who gave her country perhaps the best 26 years of her life, died at the age of 60 on November 22. She had no known relatives, and no one claimed her body.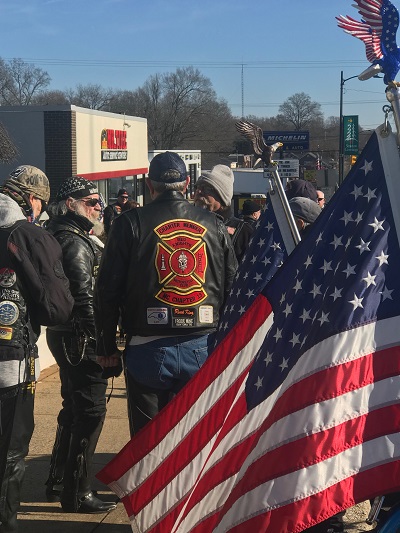 It's sad to think there was no one to comfort this veteran, save her caregiver, in her final days and hours, and no one to tell her that her service was appreciated, that she was loved, and that she made a difference in the lives of others.
All of our veterans deserve that.
On Thursday morning, a large contingent of military veterans, law enforcement officers and community members filled the chapel of Nicholson Funeral Home to acknowledge Barnes' service and pay their final respects.
Very few people in attendance had ever met Barnes, save a couple of social workers who provided her with services.
During the service, Rev. James Lewis read a long list of the honors and accolades that Barnes earned in the Air Force.
Barnes, who lived in Mooresville, liked hot sauce and had a sweet tooth, Lewis said. And, as her health declined and her time drew short, she found comfort in the scripture.
Some of the veterans in the chapel shed tears, and Barnes' caregiver expressed her gratitude for all in attendance.
Barnes, she said, would have been very thankful for the outpouring of love and respect.
Funeral Service Video
Nicholson Funeral Home President Bill Brater, who planned and organized the ceremony with Funeral Director Alana Henderson, said every veteran's life deserves to be honored.
"Being from a military family myself, just a cremation with no services did not work for me. We wanted to celebrate her life with the dignity she deserved," he explained. "She gave up the chance to have family, children and a normal life like we all enjoy, but chose instead to protect that for us with a stellar career in the military.
"She gave her life to service of her country. The least we could do was to honor that and use it as an example for us all to remember freedom is not free," he added.
After the service, Master Sgt. Barnes' remains were escorted by Statesville police officers, Iredell County sheriff's deputies and the Patriot Guard to the cemetery.
Escort Video
Our community honors and values veterans. That has never been more evident to me than on Thursday.
Mike Fuhrman is the editor of Iredell Free News. Email him at iredellfreenews@gmail.com