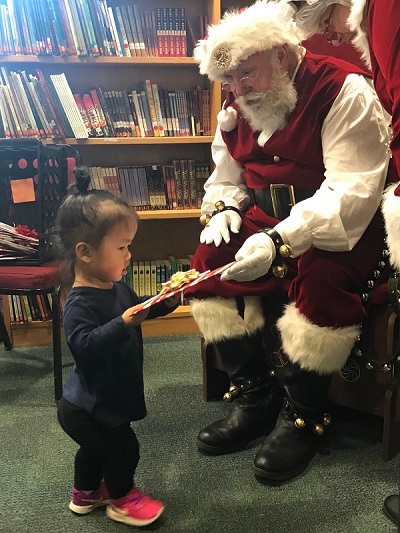 BY MIKE FUHRMAN
If you're going to call your last-day-before-Christmas-vacation extravaganza the "Happiest Place on Earth," you better deliver the goods.
The staff and community supporters at N.B. Mills Elementary did precisely that on Thursday, providing students with a day filled with train rides, reindeer games, singing and dancing, watching "The Polar Express" and getting a hug (and gift) from the real Santa.
Video
Christmas break isn't the happiest time of the year for all of these students. Some of these children won't get enough to eat over the holiday break, and many of their families won't be able to afford some of the gifts on their wish lists.
Principal Sheliah Burnette was determined to send every child home with a wrapped present, a few treats and memories of a fun-filled day. The N.B. Mills family achieved much more than that.
From the look of wonder on the special needs children's faces as they waited to sit visit Santa to the spontaneous leaps onto his lap, it was a blessing to behold, and provided a reminder of what this time of year is all about.
"The Happiest Place on Earth" was filled with love and joy and the true Christmas spirit. It was definitely the best thing I saw this week!
Mike Fuhrman is editor of Iredell Free News. He got a puppy for Christmas. Email him at iredellfreenews@gmail.com
Photo Gallery