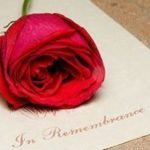 Kenneth "Kenny" Basil Stewart Sr., 56, of Statesville, N.C., passed away December 11, 2019, at Gordon Hospice House in Statesville. He suffered a short hospital stay and then a brief time of rest at the Hospice House.
Kenny is survived by a son, Kenneth Basil Stewart Jr. (Basil) of Statesville. He was preceded in death by his grandparents, Ralph Basil and Ora Jordan Stewart, and R. Kenneth and Leta M. Ellis; his parents, Ralph Leon and Judith M. Stewart; and his partner Tish Helms.
After a medical discharge from the U.S. Army during basic training, Kenny lived his life in Statesville. He was a handyman and a kind spirit who was always supportive of his family, and his son. Kenny struggled with a five-year battle with throat cancer, but never gave up, even at the end. He rarely complained and did his best to help others.
Kenny didn't like to draw attention to himself, thinking that one lived their life and then moved on. His short hospice stay prepared him for his time of eternal rest.
Along with his son Basil, Kenny is survived by his sister, Sonja Stewart Clough (Rick), of New London, N.C.; his brother, Mark Ellis Stewart (Teresa) of Love Valley, N.C.; and sister, Maxine Stewart Chica of Harmony, N.C. Kenny also left three step-children, Angela, John, and Jessica Helms.
After the Christmas Holiday, Kenny's family will gather together to share stories and memories.
The Stewart family would like to thank the 3rd floor nursing staff at Iredell Memorial Hospital, the Gordon Hospice House Family, and Reavis Funeral Home for their care and compassion in this difficult time.
Reavis Funeral Home is serving the family.