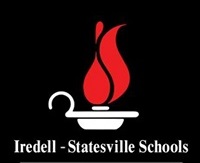 Editor's Note: This is the first column in a regular series by the new Iredell-Statesville Schools superintendent.
BY JEFF JAMES
Iredell-Statesville Schools, like many of the 115 school systems in North Carolina, began formulating its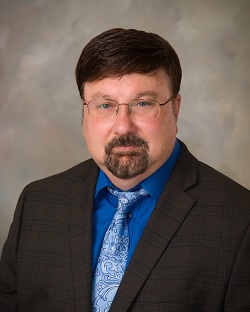 COVID-19 re-entry plan in March 2020. Among the many issues we have faced during the pandemic of 2020, having enough electronic devices for our students was at the top of the list. The district had a one-to-one device platform for grades 6-12 and a one-to-two device inventory for K-5. In addition to a need for more devices, district-wide connectivity was an issue that required us to look at hot spots and additional ways to address connectivity.
David Edwards, our executive director of Technology and Media Services, began ordering devices in March, understanding that the inventory count would be more difficult for the 2020-2021 school year. Quickly and almost overnight, planning for this year became even more difficult. As other districts across the country began ordering devices, media outlets across the country posted headlines that read, "U.S. faces back-to-school laptop shortage."
Enrollment was up across the Iredell-Statesville School District, requiring us to order additional devices for students in middle and high school. We originally ordered 13,450 MacBooks and need 13,713. Additionally, loss of some devices as well as the need for device repairs, lessened our numbers further. Of course, repair parts are on backorder, like the devices. We ordered 700 low-cost chrome books to get some devices in the house quickly. We are still awaiting their arrival and have placed an order for additional iPads for K-5.
The logistics of acquiring, setting up and maintaining devices, and juggling online and face-to-face instruction have stretched our limits. Our staff, including teachers, bus drivers, custodians, and school nutrition workers, have and are working hard to deliver the service you expect. This is not a simple task as we "build this plane as we fly it."
The ability to shift quickly to a remote learning environment has shown weaknesses across the state's broadband, gaps in our supply chain, and a substantial learning curve on delivering education remotely.
These problems are national and international issues that are not unique to Iredell County. No one has faced a pandemic that has disrupted our very way of life like COVID 19, and we are certainly not immune to this disruption. There is no perfect answer to this current dilemma. We have to understand our employees' needs as well as those of our customers and hopefully be able to maintain safety and deliver an education platform that meets the needs of all learners.
One size does not fit all students. We know this and are working harder than ever to fill this void. The current dilemma has shown gaps across delivery platforms. "Zoom Bombing" is a term that we never heard before March, 2020. Unfortunately, it has become a security issue for teachers across the country in a few short months. Hackers continue to try and enter learning platforms, creating another issue we must safeguard against as a school district.
While our school system network is robust, it was not originally designed to meet the current virtual demands. We are addressing these network issues, along with a litany of other issues, that we have been thrust into overnight.
We are working almost around the clock in some areas to close gaps and be all things to all students and parents. It is a daunting task. We ask for patience and understanding as we work through device shortages, security enhancements, and statewide platform issues. I pledge to you that we will continue to do our best to provide the children of Iredell County with the tools and education they need to be successful.
Dr. Jeff James is the superintendent of Iredell-Statesville Schools.