BY SARAH KIRKMAN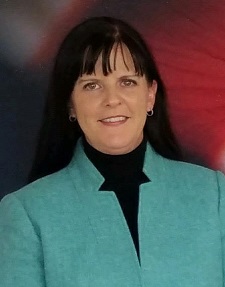 April 19-25 is National Crime Victims' Rights Week. It is a time to raise awareness about crime victims' issues and rights, and a time to raise awareness about the resources and services available to those victims.
Ordinarily, my office would host a ceremony honoring and remembering victims of crime, and I would read a proclamation declaring the week to be in honor of victims. My victim service coordinators and my administrative assistant would set up tables full of information about resources available for victims at the courthouses and at the library. This year, we were even going to name a Service Provider of the Year and host a coloring contest for kids, complete with a Village Inn Pizza prize.
Due to the COVID-19 pandemic, this year did not turn out quite like we had expected. However, none of the temporary setbacks that our community and our court system is currently facing have had an impact on the mission of the District Attorney's Office, which is to seek justice while protecting the rights of victims.
The theme of National Crime Victims' Rights Week this year is: Seek Justice; Ensure Victims' Rights; Inspire Hope.
Seeking justice for victims is not only fighting for them in the courtroom, but also listening to them and making them feel valued. It is taking the time to meet with them, to answer their questions and to guide them through the criminal justice process. It is making sure that they feel protected and safe and heard.
Ensuring victims' rights is making sure that we keep victims informed during every step of the process, giving them an opportunity to be present and to be heard, as well as connecting them with services that they might need. My office staff members are working harder than ever before to contact victims early in the process and to make sure that they are notified of all defendant court appearances. They are also giving victims information so that they can connect with other resources that they might need, such as Victims Compensation, which pays restitution to victims in certain situations, and SAVAN (Statewide Automated Victim Assistance and Notification), which notifies victims when offenders are released from custody.
Inspiring hope happens when we validate the victims' feelings and put them at the center of the criminal justice process. In my office, we try to make sure that the victims feel confident that justice will be served, and we try to make the process as easy for them as we can. A big step in this direction came when we were able to create a victim waiting room at the courthouse. Members of my staff spent long hours selecting furniture, hanging draperies and wall art, all so that victims could feel safe and comfortable at the courthouse when they are there for court hearings. Some items in the room were paid for by a Governor's Crime Commission grant, but some were donated by members of my office. That is how much victim services mean to us.
I would like to close by thanking all those who work in the business of victim services – from law enforcement officers to victim advocates to medical and mental health professionals; not to mention such agencies as Dove House, SCAN (Stop Child Abuse Now), Guardian ad Litem, Department of Social Services — I could go on and on, and I do not want to leave anybody out. We are all in this together, and working together, we can Seek Justice, Ensure Victims' Rights and Inspire Hope for victims.
Sarah Kirkman is the District Attorney for Alexander and Iredell counties.