BY SARAH KIRKMAN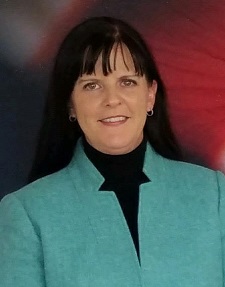 I am sorry that Mr. Scott thinks that I have declined to meet with him. I spoke with him by phone during the time when we were mostly working from home, and we did talk about meeting when things were back to normal. In the meantime I asked him for specific cases so that I could look into them, and he emailed me a list of names. I looked into those cases and responded the next day with specific information about them.
It is hard to speak in general terms about cases when our very obligation is to look at the specific facts and circumstances of each case, but since the press release speaks in general terms, I will too. In general, the people who have been in custody the longest are people charged with murder and sexual assault. Those crimes carry substantial sentences; therefore, they are generally for trial.
As you know, we have not had jury trials since March and will not resume them until August at the earliest. Before the pandemic, we had roughly one term of court per month in which to enter guilty pleas, have probation hearings, conduct first appearances, have suppression hearings and have jury trials. Because of the growing number of cases for trial, my office began using the Civil Superior Court sessions for criminal trials, and in fact, we were able to dispose of criminal cases during nearly every civil session of court for approximately the last two years. That was in addition to the cases disposed of during our regular terms of Criminal Superior Court. I also requested additional special sessions in order to dispose of sexual assault cases; we had two such sessions last calendar year, and we were scheduled to have two this year, one of which was canceled due to the pandemic. I routinely request special sessions for murder trials so that those trials, which are typically lengthy, do not interfere with other cases scheduled for court.
Our justice system provides safeguards for Due Process. Defendants are afforded the opportunity to have court-appointed attorneys represent them, and those attorneys, as well as privately retained attorneys, are able to make motions regarding bond, probable cause and speedy trial. As for those who are in custody awaiting trial, the District Attorney does not set their bonds; bonds are set by a judicial official – either a magistrate, a District Court Judge or a Superior Court Judge – and only judicial officials may modify bond amounts.
Neither I nor my staff have any control over whether or how often defense attorneys communicate with their clients. In addition, I and my staff are prohibited from communicating with defendants who are represented by attorneys.
I think I can speak for every member of my staff when I say that we try day in and day out to do justice in our community, and that means standing up for victims, as well as ensuring that defendants are treated fairly.
Sarah Kirkman is the district attorney for Iredell and Alexander counties.