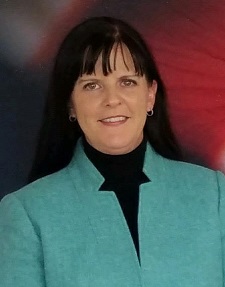 BY SARAH KIRKMAN
May 10-16, 2020, is National Police Week. In normal times, there would be a big ceremony in Washington, D.C., which would draw people from all over the country. In normal times, we would have a ceremony right here in Iredell County recognizing our local heroes. But these are not normal times.
Back in 1962, President Kennedy proclaimed May 15 as National Peace Officers Memorial Day and the week in which May 15 falls as National Police Week. This week is a time to honor America's law enforcement community, and it is a time to give special recognition to those law enforcement officers who have lost their lives in the line of duty.
In our community, this week has a special meaning because it falls right after the anniversary of losing one of our own officers, Mooresville Police Officer Jordan Sheldon. Although it has been a year, the loss still seems fresh to us, and probably always will. Officer Sheldon lost his life while serving and protecting others, namely us. He will always be a hero in our community.
Sadly, his name joins the long list of other officers honored as fallen heroes and memorialized on the National Law Enforcement Officers Memorial in Washington, D.C. What stands out the most to me about these officers is that they put their personal safety and their lives at risk by going places other people would be afraid to go and by putting other people's safety above their own. That, to me, is what makes these officers heroes.
One of the most important duties that I and my assistant district attorneys have is advising law enforcement officers. North Carolina law says that it is the duty of the District Attorney to "advise the officers of justice in the District Attorney's district." (N.C. General Statutes, 7A-61.) This means talking to officers about which offenses to charge, what next steps to take in an investigation and how to best protect our community through the prosecution of criminals.
In my district, there are two Sheriff's Offices, four police departments and a North Carolina State Highway Patrol Troop. In addition, officers from the North Carolina State Bureau of Investigations, Alcohol Law Enforcement, the Department of Insurance and Wildlife, among others, have cases in my district. My assistant district attorneys and I spend a lot of time working with these officers on investigations and prosecutions. These relationships are what make our criminal justice system work.
I have said this before, but it has been my honor and my privilege to work with such an outstanding group of law enforcement officers over the years. I want to take this time to say thank you. Thank you for all that do for our community. Thank you for putting other people's lives before your own. Thank you for keeping us safe.
And although we won't have a ceremony this year, know that you are appreciated. And that you are always in my thoughts and in my prayers.
Sarah Kirkman is the District Attorney for Alexander and Iredell counties.