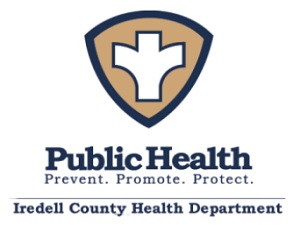 BY JANE HINSON

I have made exactly three visits to retail stores in the past three months. Two were to my usual pharmacy and one was to a local grocery store. All employees at the pharmacy were wearing cloth face coverings. When I walked into the grocery store, I was handed a cart by a young lady who cleaned it prior to giving it to me. I asked her why she wasn't wearing a cloth face covering. She responded by saying that she didn't want to wear one and they weren't required. I was shocked that the corporate office didn't make this a requirement for all employees.
I found her lack of concern for the health of her customers to be alarming. Yes, she was young and most likely didn't have an underlying health condition but what about the store customers and her co-workers? The cloth face covering is worn to keep others from becoming infected if you have the virus that causes COVID-19. Even singing or speaking when standing close to another person can transmit the virus.
My latest venture out was about a week ago. On my way home from work one evening, I rushed into the pharmacy to pick up a few items. No other customers were wearing cloth face coverings. Perhaps I know too much about COVID-19. After all, COVID-19 has been our primary focus at the health department for more than four months. We have investigated over 500 cases and contacted the individuals who are identified as close contacts. We participate in regular calls and trainings to make sure that we are sharing up-to-date information with citizens and community partners. We've planned several drive-thru testing clinics, visited all long-term care facilities to offer technical support while also assisting businesses, schools and other county departments with their COVID-19 prevention planning.
Our response guidance has evolved over time. The Centers for Disease Control and Prevention initially thought that to transmit the virus you had to have symptoms. That is no longer true. It has been confirmed that individuals without symptoms can transmit the virus. We have seen people test positive in Iredell County with no symptoms at all. They attend worship services, go to work and shop in the community while innocently exposing others to the virus. The impact of infection is very individualized. You may have no symptoms or mild symptoms while the elderly and those with an underlying health condition can become severely ill.
This virus does not discriminate. Regardless of your reason for being around others, the virus can find you. No building, person or place is exempt from COVID-19. Eight families have lost a loved one to COVID-19 in Iredell County. Currently, 15 of our residents are hospitalized because of the virus.
Now let's go back to the young lady at the grocery store. Perhaps she didn't understand that her decision to not wear a cloth face covering impacts the health of others. We have another holiday weekend coming up. Whether you travel to the beach or have a picnic with family or friends, please be careful. Protect yourself and protect others. You must practice social distancing (remaining 6 feet or further away from others), wear a cloth face covering when in public and frequently wash your hands with soap and water for 20 seconds. Stay home if you are sick. Protecting others is the right thing to do. Please join us in the fight against COVID-19. We need you on our team.
Jane Hinson is the Iredell County health director.