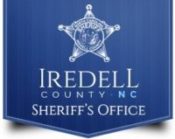 BY DARREN CAMPBELL
In January of 2020, the world started learning about COVID-19. The following month it hit home when we learned of the first positive case in the United States. By mid-March, COVID-19 was in all 50 states and U.S. territories. We as a society and those in law enforcement faced a new reality that seemed like something in a novel. To say the United States was not prepared for what was coming is an understatement.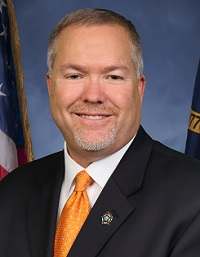 At the Iredell County Sheriff's Office, we prepared to manage this virus the best way we knew how. We researched and prepared ourselves by analyzing what measures law enforcement agencies throughout the country were taking, and seeing what worked, and what did not work. This knowledge gave us a leg up, as we were able to purchase necessary supplies to keep our staff equipped to be on the frontlines. I say frontlines because as first responders we are the frontlines to the people outside the corners of the medical facilities where the true frontline heroes work.
How did we prepare? Well, there were major concerns about how to continue to operate safely and effectively, while keeping everyone safe and healthy. Our deputies quickly learned how to change and adapt to the new routines they had to follow. Sanitizing equipment, limiting time in the office, and maintaining social distances were just a few of the changes.
One of the many non-discretionary duties of the Office of Sheriff is to issue permits for firearms. In order to carry out this required duty in the safest way possible, we installed Plexiglass shields in our offices to ensure the safety of our administrative staff and visitors. We never shut down our operations and have continued interacting with the public on a day-to-day basis. If the public has business that they need to conduct at our office, we will be open during business hours to provide services to them.
One division of the Sheriff's Office that was heavily impacted was our detention center. Due to COVID-19, we have had to make hard decisions to ensure the safety and well-being of our detention staff and inmates. We implemented temperature checks and screening questions before entrance to the facility along with implementing a mask requirement. We had to limit — and later suspend — our on-site visitations and pastoral visits. And we have had to rethink how we process and handle inmates.
We incorporated several negative pressure jail cells during the design phase of our new detention center. These cells do not circulate the air throughout the jail, thus reducing exposure risk. Little did we know then what an important addition this would be. Minimizing exposure risk is essential in the detention center as it is the largest housing facility in Iredell County. The last thing we want is an outbreak in our detention center for the county medical services to handle.
Hopefully, there is an end in sight for the pandemic soon, and we can get back to doing business the way we were last year at this time. I am very proud of how this agency has responded and adapted to the limitations and changes brought on by this virus.
If you have any additional questions about how we handle COVID-19 or other law enforcement related questions, please email me at decampbell@co.iredell.nc.us or call 704-878-3180.
Darren Campbell is the Iredell County sheriff.