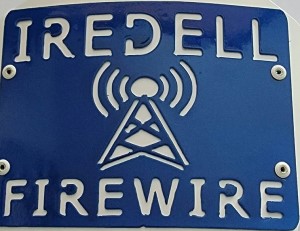 BY DAN GITRO
Two big things happened at Tuesday night's Iredell County Board of Commissioners meeting that will directly impact residents and fire and rescue personnel of this great county: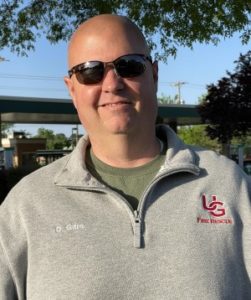 ♦ No. 1: Two months ago I recommended to Commissioner Gene Houpe that the county look into implementing PulsePoint. This downloadable app onto iOS or Android will allow all residents and first responders in the county to be alerted of emergency situations. This app is used around the country by hundreds of municipalities. I suggested this not as a means to interrupt the Firewire but to give citizens and media immediate notifications of incidents around them. The Firewire will still give pertinent updates to situations in the county but this will give everyone direct access to know what is going on in their immediate area. This will not affect the current Active 911 or Streetwise App used by first responders now.
♦ No. 2: The study of Iredell County ECOM's operations is complete and one of the recommendations was to form a governance board made up of first responders, including rescue personnel, fire department personnel and law enforcement personnel. This past Saturday I was involved in a meeting with Commissioner Gene Houpe and Sheriff Darren Campbell. During the discussion, the suggestion was made to remove law forcement from this governance board due to the fact that law enforcement already has a governance board which oversees ECOM due to issues that were brought up by the Sheriff in 2017. Between the three of us, we came up with a new list of 11 personnel that includes fire, rescue, EMS, the medical director, the fire marshal and others for the new Ecom Fire/Rescue Governance Board. The three of us collectively talked with multiple fire chiefs across the county, and all of them agreed this was the best path forward.
Commissioner Houpe presented the new layout of the proposed governance board last night and made a motion to adopt it. This proposal passed unanimously to drop law enforcement from the fire and rescue governance board. The county will now move forward with this new review board overseeing ECOM.
These two measures which were both approved Tuesday night will have a direct impact on citizens and fire/rescue personnel. Any suggestions, recommendations, complaints or policy changes will now go through this newly formed board. As many first responders will tell you, new policies have been implemented recently that not everybody agreed with. Just about every fire chief and rescue chief was opposed to this newly proposed policy. It was abruptly stopped after multiple complaints from first responder personnel. With this new governance board in place, new policies will not be shoved down the throats of first responders without having a vote first from all agencies involved.
As I said, this is a big win for everybody, and this is going to be a great move in the right direction for all residents and first responders. I want to thank the Board of Commissioners for funding the ECOM study and for approving these important recommendations.
Dan Gitro is the founder of Iredell Firewire.