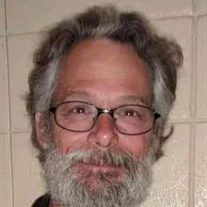 In loving memory of Anthony "Tony" John Anibaldi, 57, of Mooresville, N.C., who passed away on June 2, 2022. Hardest competitor, biggest loser of "species fest," a fishing competition held between him and his two sons, Anthony Robert (Athena) and Shylo Pasquale. Avid sleeper through dance recitals of his two daughters, Shawnalee Marie (Michael Klimaszewski) and Samantha Rose. Lover of all animals and chocolate. He never met a stray he didn't love or a chocolate he left astray. He always sacrificed for his family, ensuring all Oreos and ice cream were eaten. Ever the fashion influencer, he was always found in his flip flops and open button-up shirts. He lived his loud life to the fullest and was loved by all who knew him.
The life of the party, he will be missed by those he left behind. This includes his children, his grandson, Jak Klimaszewski, and his beloved wife of 37 years, Martie Jane. He also leaves behind his siblings, Joseph (Kelly), Jean Bean, Joanne Berry, Dominic, and Perry (Judy), as well as many nieces and nephews.
Tony was preceded in death by his parents, Pasquale Vincent Anibaldi and Aldine (Mickey) Anibaldi.
His family wishes that he has finally caught the big fish.
A celebration of life will be held at 11 a.m. on Saturday, June 11, 2022, at Life Fellowship Church, 20010 Chartown Drive, Cornelius, NC 28031.
There will be a gathering following the service at Winslow Bay Club House, Maranta Road, Mooresville, NC 28117.
Cavin-Cook Funeral Home, Mooresville, is serving the Anibaldi family. Condolences may be made to the family at www.cavin-cook.com.