BY TODD CARVER
The Iredell-Statesville Schools Board of Education has experienced a great deal of scrutiny lately due to certain books in our schools' libraries. I would like to take just a few minutes to clarify a few things in case people have missed the discussion in some of our meetings.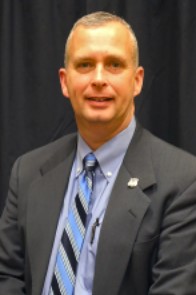 Earlier this year a few parents provided the school system with lists of approximately 30 books they consider to be inappropriate for high school-aged children. We asked our media specialists to review the list of books to determine if we, in fact, had the books in our inventory.
Some of the books were determined not to be in our inventory at all. A few book titles on the list were in our libraries, but they were written by a different author. Some of the books were autobiographical in nature and deemed to be illustrative of actual events in people's lives. We determined about 12 books from the original list should be reviewed to ensure they are age appropriate for our students.
While these 12 books are being reviewed, we have taken the step to require parental permission to check out these books out from our libraries. We have decided to do this based on excerpts from the books that cause the content to be questionable.
Speaking only for myself, I can say that no one wants vulgar, sexually pervasive content to be in the hands of our children. I am not a peddler of pornographic materials as I have been accused of being by some. I encourage parents to check all the books their children are reading. If they come across content they find questionable, they should begin by reaching out to the child's teacher. Then, if they are not satisfied, they can begin the process of having the book reviewed. We have over 300,000 books in our schools' libraries. These books are not all selected by the same person. Therefore, the opinion of one person might be that book holds value while another finds no value in the same book.
We should be careful about trying to control what others read. I have never understood some of the books my wife or children read. These books are not of interest to me; therefore, I do not read them. The books we are talking about are not assigned reading to any student in the Iredell-Statesville Schools system. While I don't want to be a peddler of pornography, I also don't want to tell people what ideas they can explore in a book. This is a very careful process to undertake, which is why we, along with our legal advisers, have developed a process. Processes take time. We need to be patient and allow the time to get this right.
I have had people say to me, "Take the books out and let someone sue you." The Board of Education is charged with being good stewards of taxpayer money. I believe it would be foolish to remove a list of books to appease one group of individuals, get sued and spend lots of taxpayer money defending a lawsuit, just to lose in court and be required to put the books back on the shelves. If you have policies you aren't going to follow and attorneys you aren't going to listen too, you shouldn't be in a leadership position.
We are doing many things right in our school system. People want to bring businesses here and raise families in this community because we have been doing things right. Please be patient while we complete this important process.
Todd Carver is chairman of the Iredell-Statesville Schools Board of Education.