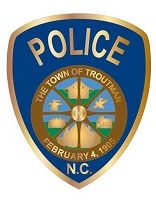 FROM STAFF REPORTS
The Troutman Police Department is investigating a shooting that occurred Wednesday evening in the 100 block of Stillwater Road.
According to a TPD news release, officers were dispatched to 135 Stillwater Road about 7:45 p.m. in response to a shooting.
When officers arrived on the scene, they found an individual suffering from a non-life threatening gunshot wound," police said. The individual was transported by Iredell County EMS personnel to a medical facility.
The TPD did not release any information about the injured person or the circumstances surrounding the shooting.
Iredell Fire reported Wednesday evening that the property where the shooting occurred was owned by rapper Jonathan "DaBaby" Kirk.