BY THERESA KNIGHT
The Mooresville Graded School District Board February meeting included over three hours of school improvement plan presentations by the principals of each school in the district. Presenter after presenter shared their school's lackluster academic performance, along with survey results highlighting students' uninspiring sense of belonging and connection in Mooresville schools.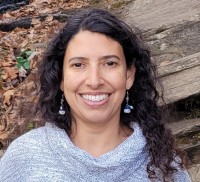 I can't say any of it was surprising with the unprecedented school shutdowns and excruciatingly long period of mask mandates imposed on students and staff. Neither was it all that surprising to hear of MGSD Superintendent Stephen Mauney's retirement a month later.
Our schools are hurting. When I hear about the things that have happened on the high school campus this school year: fights, drugs, sex, and a suicide (yes, all physically happening on the campus), I find it difficult to come to grips with the fact that we are talking about a school in our Mooresville community. How did we get here?
Many find it easy to place the blame on someone other than themselves by saying things like Dr. Mauney isn't a strong enough leader, the school board made bad decisions, the teachers didn't support my child enough, and the parents aren't teaching their children respect. The media certainly doesn't help when they go pitting parents against the schools and schools against the parents by slandering parents who take time to speak up at board meetings and by encouraging districts to treat parents as if they are the enemy.
We seem to have forgotten the old adage "It takes a village to raise a child." In this case, it took a community to fail our children, and it's going to take a community to get our schools in a better place. It is critical that the school board select a superintendent who can provide the strong leadership that will hold school leaders accountable to solid academic performance and positive school culture. Parents and school leadership need to encourage and support our quality teachers and staff so they will stay in Mooresville Grade School District. Parents and teachers have a duty to communicate and collaborate to help their children be successful in school. Community programs and churches have to connect with schools to assist families in need and provide emotional support for children who are struggling. City and county leaders, businesses, and members must do all they can to strengthen our schools and make our community a place where families thrive.
It is time to come together and turn this school district around.
Theresa Knight is a parent of a Mooresville High School student.