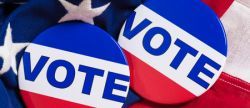 EDITOR'S NOTE: Iredell Free News invited candidates in the run-off election for two at-large seats on Statesville City Council to make their final pitch to voters, outlining their experience, vision, goals and plans for the city. Election Day is Tuesday, July 26.
BY KIMBERLY WASSON
My name is Kimberly Wasson and I'm running for the Statesville City Council. As a native of Statesville, I have watched our city go from being the place to be in Iredell County to not being the place to be.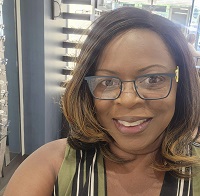 We had the best schools, parks, shopping and businesses in Iredell County. The quality of life was the best in the county.
Now we are not any of those things!
After years of sitting back and waiting for someone to step up and speak for the average citizen in Statesville, I decided to run for city council to be the voice of the average working-class citizen — a voice that has not been adequately represented for far too long.
The citizens of Statesville work hard, pay taxes and deserve a safe community with good schools, roads and affordable housing.
I have worked in this community as a parent, grandparent, educator, business owner and advocate for the past 30 years. Statesville deserves common sense leadership, and I know I can do the job.
My vision is to make Statesville a great working environment for the employees as well as a collaborative with federal, state, county governments and out local school system. Our city is not an island, and we need these other government agencies to thrive and prosper.
I have worked hard behind the scenes for years in multi-million dollar industries in sales and marketing prior to starting my own marketing and tutoring business. I have established great relationships with various government officials that represent Statesville.
I will leverage those relationships for Statesville. All us deserve to be represented and respected. As a representative of Statesville, I will continue to advocate to build a prosperous and thriving east, west, north and south Statesville.
No matter where you live and how much money you make, you deserve great representation from your city council representatives.
I promise that, if elected, I will never turn my back on any citizen. I will listen and work hard for you, the voter.
Kimberly Wasson is a candidate for an at-large seat on Statesville City Council.