BY BRUCE A. JOHNSON
Nearly three years ago, I was sworn in as a member of the Board of Commissioners for the Statesville Housing Authority (SHA) and the Iredell Statesville Community Enrichment Corporation (ISCEC). In the heart of my time in this role, I must confess that I have felt exceptionally privileged to witness our community's remarkable resilience and potential. Both SHA and ISCEC are dedicated to sustainable economic growth, community development, and empowerment for those in need. This visionary statement is clearly marked by our commitment to being a driver of low-income housing and economic development for Statesville.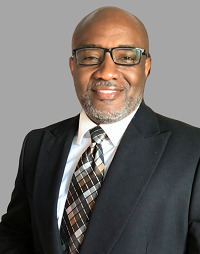 Recent discussions have prompted genuine inquiry surrounding how ISCEC and SHA can aid in addressing food deserts for citizens in need and have sparked broader considerations about a cry for increased collaborative engagement and a shared vision for Statesville's prosperity.
Recently, an independent consultant's report highlighted the existing challenge of the over-saturation of grocery stores in the Statesville market. The genuine concern for the food desert issue is both commendable and inspiring. While the consultant, who was engaged by the City of Statesville, made a loose suggestion about repurposing an ISCEC-owned retail space to address this matter, it's essential to understand that we approach community development with a comprehensive outlook that treats notions of sustainability and financial feasibility as a priority. Without those prevailing thoughts, we would not be positioned to maintain our people-first stance when it comes to investing in our community.
SHA and ISCEC firmly believe that our community's prosperity hinges on holistic and data-informed approaches. Our endeavors are not limited to addressing one isolated challenge but rather encompass multi-faceted efforts to uplift the lives of low- and moderate-income residents. From initiatives in affordable housing and educational programs to job training and community empowerment projects, our commitment extends far and wide.
Both of our organizations have a track record of engaging with our community, partnering with local organizations, and driving projects that create lasting and positive impacts. Our commitment is not to simply follow trends or appease surface-level demands but to dive deep into the needs of our community and implement sustainable initiatives that will truly uplift our residents. We wholeheartedly support a collaborative exploration of addressing food deserts within our community. Any grocery store proposal that we can contribute to would be just one thread in the tapestry of our efforts, and our approaches consider the broader context of our community's well-being.
SHA and ISCEC stand unwaveringly committed to a diverse, thriving, equitable, and inclusive Statesville. Our organizations are not defined by single proposals or isolated actions but rather by a collective commitment to nurturing growth, fostering empowerment, and enriching lives. As the chair of the governing boards for both of these organizations, I invite our fellow residents, community leaders, and local businesses to join us on this journey towards a brighter, more prosperous Statesville for all.
#StatesvilleThrives
For more information about our initiatives or how to get involved, please contact us at BoardOfCommissioners@iscec.org.
Dr. Bruce A. Johnson serves as the chair of the Board of Commissioners for the Statesville Housing Authority and the Iredell Statesville Community Enrichment Corporation. With a passion for community development, data-informed decision-making, and economic mobility, he is dedicated to fostering thriving and dedicated communities.