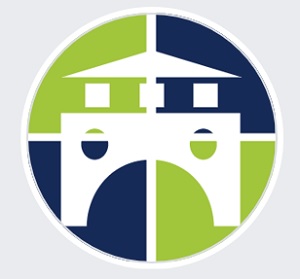 BY SHELLIE TAYLOR
I don't know about you, but I love a good mystery. While researching something completely unrelated, I came across a newspaper article that grabbed my attention and caused me to "jump down the rabbit hole," as referred to by genealogists. Rabbit holes are an occupational hazard in my line of work, but sometimes I welcome them as both a distraction from a project that has pushed me close to burnout mode and as an opportunity to learn something unexpected. In the case of this rabbit hole, I learned about a mysterious woman named Virginia Sneed who died in Asheville but whose family connections brought her back to Iredell.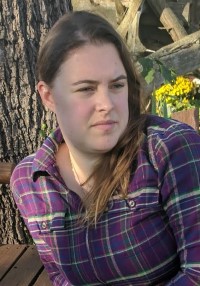 On November 15, 1939, a beautiful young woman was arrested in Asheville on suspicion of being a vagrant. The Asheville Citizen-Times reported that she was arrested on a charge of vagrancy. On November 18, she died in police custody after an epileptic seizure. On November 21, the newspaper pleaded with the public to help identify the woman. Reports said she "gave the name Virginia Sneed when arrested but later admitted that it was a fictitious name." The woman's body was held at Brownell-Dunn Funeral Home. Hundreds of people came forward to try and identify the body, but to no avail. The woman's death certificate, an official government document, has her listed as Virginia Sneed, as that was the only name they knew her by. Where birthplace and parents' names would usually be instead was typed out, "Girl would not give any information in regard to herself. Nobody was able to identify her or claim her body."
The same newspaper reported on November 24 that the body of the pretty woman would be buried in the "pauper's grave" or the county cemetery. Most people who came into contact with the young woman calling herself Virginia Sneed attested to the fact that to look at her she was not the "jail-type."
Witnesses reported her as being clean, well-educated, and wearing expensive clothing. This article also claimed that Virginia said that she had "good family" connections in Asheville, Salisbury, and Winston-Salem and that she had once trained as a nurse. A final Asheville article was published on November 28 that provided details of her funeral, which was quite lavish considering she had no family to foot the bill. The rector at All Souls Episcopal Church officiated the ceremony and the organ was played by the church organist. Flowers were even placed for her by local florist shops. All the articles mentioned how beautiful the young woman was. Perhaps it was because she was lovely, or the fact that she sadly had no family to mourn her, but the town of Asheville came forward to honor Virginia Sneed on November 28, 1939, when she was buried in the county cemetery in an unmarked grave.
Fast forward several months to the newspaper article which caught my attention and incited the fall down the rabbit hole. On July 15, 1940, The Landmark in Statesville reported via the Asheville correspondence that the body of Virginia Sneed had been identified months after her death. Relatives identified her as 22-year-old Henrietta Coulter of Statesville. A sister, Mrs. W.E. Yount, heard about the unfortunate girl named Virginia Sneed and thought the descriptions sounded like her sister who had gone missing several months before. Henrietta made a habit out of visiting her siblings who were scattered in various counties. They each thought that the youngest Coulter child was with one of the other siblings. According to the 1940 article, on November 11, they realized that she wasn't with any of them and reported her missing.
Once I read this article, I started my own investigation trying to answer the questions most nagging at me: Why was Henrietta in Asheville? What were her family connections? My research unfortunately provided me with more questions than answers. I still don't know what brought Henriette Coulter to Asheville or how she got there. None of her siblings (and there were nine altogether) was listed as living in Asheville in the 1940 census.
I also discovered a marriage license for Henrietta Coulter and Gordon Ball from 1936. I thought it was odd that the Statesville paper made no mention of a husband; however, the Asheville paper did. Apparently, she told the desk clerk upon her arrest that she had been married once but had been separated from her husband for almost a year. Gordon Ball was listed in the newspaper over the next several years for various crimes, including car theft, hit and run, and drunk driving. In 1937, he was also charged with abandonment and non-support of his wife, Henrietta Ball. In October of that year he was forced by the court to pay Henrietta $8 per month for her financial support. In the 1940 census, Ball was listed as living with his mother in Olin and having the marital status of "married." This would make sense if they never finalized a divorce. The Ball family was enumerated on April 9, three months before Henrietta's siblings positively identified her body. Gordon could have still expected her to be alive.
Another odd thing about Gordon Ball is his age. On the 1936 marriage record to Henrietta, he is listed as 21 years old and she at 18. However, all subsequent documents that refer to Gordon's age, including his World War II draft card, put his birth year at 1920. This would make him 16 at the time of his marriage. Did he lie about his age in order to marry Henrietta? When Gordon died in 1995, he was married to his fourth wife, all of whom were older than he was. A pattern, perhaps?
Whatever the reason Henrietta found herself in Asheville and whatever the means of how she got there, her family was still very important to her. The Asheville paper said that upon giving a false name to the police, she said, "I will stay in jail the rest of my life before I will cause any embarrassment to my family." She was clearly never thought to be an embarrassment by her beloved siblings who had her body removed from the Asheville cemetery and reinterred in Iredell County. She was buried at New Bethany Baptist Church with her mother, Mollie, who died in 1929. Her father would follow her to the grave soon after the identification of her body. Robert Coulter died August 14, 1940. Their names are on a stone together, and Henrietta is marked at her final resting place.
We may never know the true details of Henrietta Coulter's experience in Asheville; how she got there; who she was visiting; or why she was arrested. What we do know is that Virginia Sneed took a secret with her to the grave, and a determined family solved the mystery of her disappearance in order to bring her home.
Shellie Taylor is the Local History Program Specialist at the Iredell County Public Library. She can be contacted at michelle.taylor@co.iredell.nc.us or 704-878-3090, Ext. 8801.