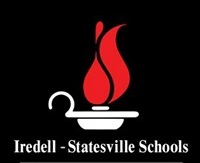 FROM STAFF REPORTS
Two teenagers on Monday implored the Iredell-Statesville Schools Board of Education to do more to protect district students from bullying.
While sharing their experiences during the public comment period, the students detailed incidents in the schools and comments made during past school board meetings that were harmful to their mental health.
Eli Granillo, an eighth-grader who self-identified as a member of the LGBTQ community, described being tormented by other students.
"Since sixth grade I have experienced bullying in a few ways. One, I have been shoved and pushed in the hallways for being queer," Granillo told the board. "I was always worried someone was going to hurt me at school, where I should feel safe."
After giving a presentation about suicide prevention at school, Granillo was subjected to derogatory name-calling by other students. On other occasions, Granillo, who is Hispanic, was called "beaner" and "border hopper" by other students.
"I am certainly not the only minority student that is singled out for my skin color or cultural background," the teen said. "When is it enough? How much bullying does it take to cause physical or mental injury? What is the last straw?"
Granillo asked the board to reject the argument that being bullied is a normal part of the teenage experience and do more to protect students from being harassed.
"Strong leaders understand the individuals they are leading," the teen said. "Get to know the kids that are bullied. Help build trust in the school system that you will not tolerate bullying in any form.
"Please support stronger communication with the LGBTQ community within the schools and stronger anti-bullying policies for the whole district," Granillo added.
High school student Wren Anderson told board members that the district had proved a forum for hate speech by allowing community members to espouse anti-LGBTQ views during board meetings.
In previous meetings, community members have called for the removal of books that have LGBTQ characters or chronicle the LGBTQ experience from school libraries, likening them to pornography. Equating gay and trans individuals with pedophiles is harmful to students who identify as LGBTQ, Anderson said.
"These people harm our students' mental health," the teen said. "They have harmed my mental health."
The school district has a responsibility to ensure the safety of all district students, and should protect students from damaging hate speech, the teen told the board.
"We have to do better about actually making our students feel like they belong and like they are supposed to be here — instead of making them go home from school every day and just cry because they are tired of what they put up with during the day," Anderson said.
Anderson's mother, Deb Popolizio, asked the school board to form a student advisory council to help address the bullying of students of color and LGBTQIA students.
"There's a lot of kids in the district that would really like to share their stories to allow you to understand their day-to-day experience," Popolizio said.
A school district that her child attended previously saw a decline in incidents of bullying after forming a student advisory council and disciplining students who harassed other students, she added.
"It just takes commitment to students that are most at risk — and those are the students of color, those are the students with developmental disabilities and those are the LGBTQ-plus students in our district," Popolizio added.
"Please help them to feel comfortable in the district the way that the other students do, and make sure that they have a voice in your ear to hear their individual stories."
School officials took no action on the requests.
Board member Abby Trent made a point of saying that she did not support the creation of an advisory board to help specific groups of students. Existing policies, she said, were sufficient to protect district students.
"The policies that are in place are for all students," she said. "Our focus is on advocating for the good of all students — it's not separating and dividing them further."