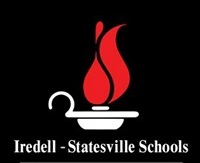 BY HANNAH BRAWLEY
All too often, all we talk about in regards to the public school system are negative things. While there are a plethora of things that need to be changed and improved, I would like to express my sincere gratitude for something Iredell-Statesville Schools is doing well.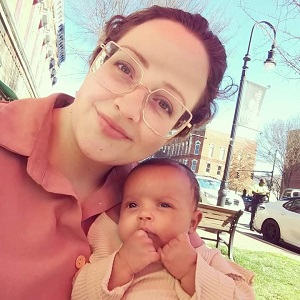 I work at N.B. Mills Elementary School as the ESL teacher. I have worked at this school for a few years now and could not be happier with my position. My students and their families bring an immense amount of joy to my life, so much so that when I became pregnant with my first child in the Spring of 2022, I was a bit sad and worried about the potential of having to leave my position.
As all parents know, daycare costs can be quite expensive, causing many of us to have to decide whether working and paying for daycare is worth it. Furthermore, there is always a degree of worry when choosing childcare, and many parents are wary of leaving young babies with "strangers." As a result, many teachers leave the profession — even if only for a few years — to stay at home with their little ones.
Iredell-Statesville Schools noticed this problem and created a solution: providing daycare centers for I-SS employees! On top of that, one of the locations is at my school, NB Mills Elementary. Immediately, my worries were dissipated. I would not have to choose between being a teacher or a mom; I could do both!
I had my beautiful daughter, Gwyna, in January of this year. After taking maternity leave for 12 weeks, I returned to work with my baby in tow! I don't have to scramble to drive across town to drop her off before getting to work at 7 a.m. because I just bring her with me. The cost is significantly lower than any other childcare options in the county, so I don't feel as though I'm working just to pay for daycare.
Also, instead of having to wean her to formula or pump breastmilk a couple of times a day while at work, I have worked it out with my schedule to nurse my daughter twice a day (once on my planning, and once during lunch). Best of all, I have my daughter in a safe location where I can easily access her if need be. I'm not holding on to worries in the back of my mind while teaching because I know my baby is nearby, safe, and happy.
It is my opinion that the choice to provide childcare for I-SS employees is one of the best things this district has ever done for teachers! I cannot adequately explain how blessed I feel to be able to continue to do what I love while also building a family. My husband and I are extremely grateful to those who made this happen, and we hope to see childcare centers open in other schools across the district so every parent who works for I-SS can have the same feeling of peace about having their child in daycare.
Thank you so much for doing this for us! I believe if we continue to provide incentives to teachers that truly impact their lives, such as childcare, that teacher retention and morale will improve, which will only strengthen our district as a whole. Keep up the good work, I-SS!
Hannah Brawley teaches at N.B. Mills Elementary School.