"Suggesting that student violence be encouraged and used for profit is not funny. It is a 'joke' of the worst kind — one that devalues human life and reveals your own disrespect toward the students you took oaths to serve."
BY PARKS COLLINS
I am an educator and parent of three students in Iredell-Statesville Schools. I am writing to you regarding the text message thread that was recently made public. I am assuming 1) you had some idea that this thread could be made public at any point; and 2) these texts reflect your true thoughts and beliefs. I would like to address page 122 of the document that was released—specifically, the conversation between Brian Sloan, Michael Kubiniec, and Anita Kurn regarding Statesville Senior High School (referred to as the Senior High or SHS hereafter). It makes me sad that you three don't seem to know and appreciate the gift that the Senior High is to the community.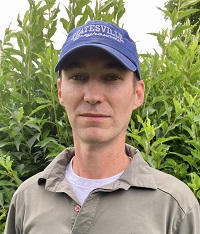 I understand events that have unfolded at the Senior High this year have caused concerns in the community. However, it is a false belief that these concerns are unique to SHS. A more thorough and transparent report would reveal the distressing truth that fighting, drug use, and threats of violence are happening in all district high schools. The administrators or faculty are certainly not to blame. The blame also doesn't solely lie with the students or their parents. There are many contributing factors, some of which educators and sociologists tried to explain to you in previous meetings. In fact, Iredell-Statesville Schools and the Board of Education may have played a role a decade ago when the decision was made to create an IB high school in the fastest-growing area of the county for monetary gain and competition against charter school growth. By intentionally drawing "qualified" students out of district, one could argue that the system contributed to this perceived "downfall" of its own flagship high school by sending the message to SHS students that they are less valued and less worthy of resources and possibility.
Unfortunately, now your texts have clearly revealed that belief to be true. Suggesting that student violence be encouraged and used for profit is not funny. It is a "joke" of the worst kind — one that devalues human life and reveals your own disrespect toward the students you took oaths to serve. You forget that many SHS students perform exceptionally in their classrooms and on the athletic fields. So, it was sickening to read Brian and Anita both suggesting martial arts classes as new course offerings and a student fight club as a ticketed event on the football field. This is insulting to every student at the Senior High — students who show up daily to school, do their jobs in the classroom and then put in hours of practice after school for athletics, JROTC or band on this same field.
I admit that finding solutions to the discipline and "low performing" issues at SHS is a difficult job. I will remind you again that school report cards and test scores do not tell the whole story of a school. In fact, the very department that issues the reports agrees (https://www.dpi.nc.gov/data-reports/school-report-cards). It is impossible to quantify dedication, care, relationships, creativity, joy, personal sacrifice and investment in student wellness and success. SHS faculty, staff, and administrators told you this at your own meeting. Since then, I wonder if Brian, Anita, or Mike have bothered to walk the halls of the Senior High? Have you attended a student-led fine arts performance in Mac Gray Auditorium? Have you visited the guidance department and asked about first-generation college acceptances? Have you congratulated the Nursing Fundamentals students who recently demonstrated a 100 percent pass rate on the skills test first attempt? Meet a few Greyhounds — they are proud of their school and themselves, even if you are not.
As a side note, Anita, we already have a name for the stadium at SHS. We call it Greyhound Hollow, not the Thunderdome. If you have never been to the stadium, I would like to extend an invitation to you and all BOE members to come visit next fall for a football or soccer game. If you can't wait that long, you could join the community for a free meal in Greyhound Hollow next Tuesday, May 23, from 5 to 7:30 p.m. for "The Longest Table," a relationship-building event sponsored by United Way of Iredell County. Come and fellowship. I'll save you both a seat.
It appears you, as a board, have some decisions to make. Do you want to lift up your community or tear down your "stakeholders?" Maybe stop treating one of our schools like a joke. Top-notch teachers and willing students are already in place and doing their part. Be a Board of Education that chooses to come alongside these educators and young people — see them as valuable and worth supporting.
Brian, Mike and Anita, you could take the lead by apologizing to Senior High students, faculty and families. It seems like a good place to start changing attitudes and perceptions. I think you will find the community to be forgiving and full of welcome and grace. My family knows that to be true.
Parks Collins lives in Statesville.
Related Article