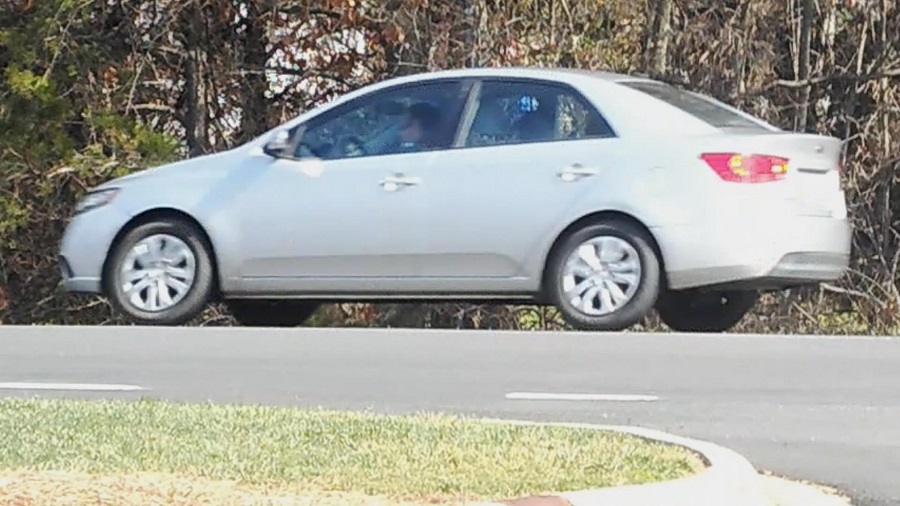 FROM STAFF REPORTS
The Iredell County Sheriff's Office has released photos of the vehicle driven by a suspect in a road-rage shooting incident that occurred off Cornelius Road near Mooresville on Sunday morning.
Investigators obtained video footage of the suspect vehicle and released photos from the video on Wednesday morning in an effort to identify and apprehend the shooter. The vehicle appears to be a 2008 or newer model Kia Forte, according to an ICSO news release.
Mooresville resident Brian Keith Ludwick was seriously injured when he was shot in the abdomen about 11:40 a.m. Sunday in the 700 block of Cornelius Road.
Sheriff Darren Campbell said the shooting occurred after Ludwick passed a slow-moving vehicle. The other driver then followed Ludwick, which eventually led to the shooting incident.
The suspect is described as a white male in his late 20s to 50s with short brown hair and with facial hair, Campbell said. He was wearing sunglasses with orange reflective tint and a white shirt.
Anyone with information about this incident or who can identify the suspect in the vehicle is asked to contact the Iredell County Sheriff's Office at (704) 878-3180 or the Iredell County Crime Stoppers at (704) 662-1340.