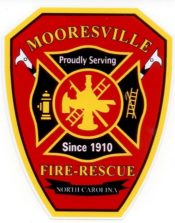 FROM STAFF REPORTS
A Mooresville Middle School student was injured Wednesday afternoon after touching a downed power line on private property.
The student, whose name and age were not released, was walking on private property adjacent to Mooresville Intermediate School when the incident occurred, Mooresville Graded School District Chief Comunications Officer Tanae Sump-McLean said in an e-mail. The energized power line had reportedly been downed by a recent storm.
Mooresville Fire-Rescue personnel responded to the scene and transported the child to Lake Norman Regional Medical. The student was conscious at the time of transport, Sump-McLean said.
The student was later transferred to Carolinas Medical Center in Charlotte, fire officials said.