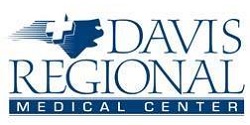 Special to Iredell Free News
Davis Regional Medical Center has partnered with MDsave to offer cost-saving options on Imaging Services for self-pay or high-deductible patients. This partnership may reduce the out-of-pocket costs for these patients by up to 60 percent.
Davis Regional Medical Center has bundled the fees associated with imaging services to offer patients one lower, transparent price. Patients are able to pre-purchase these procedures online at www.MDsave.com/davis-regional-medical-center. All fees normally associated with these procedures, such as facility and radiologist interpretation fees, are included in one lower, negotiated price.
"Healthcare services are generally a group effort, with multiple services performed by multiple healthcare professionals, resulting in multiple bills to the patient. We've bundled the most common fees associated with the procedure and negotiated rates with each provider to offer one reduced rate," explained Hugh Tobin, CFO of Davis Regional Medical Center. "This is an industry-changing service and will greatly benefit self-pay patients or patients with a high-deductible, allowing for patients to plan for one bill up front versus dealing with surprise bills."
For example, based on national averages, an MRI may cost an uninsured patient $1,500. By booking the procedure at Davis through MDsave, patients can get an MRI for $890. Similar cost savings are available for most imaging services such as X-ray, CT scan, ultrasound, and mammography.
"We're working to make healthcare accessible and affordable for all patients," said Chandra Crawford, Davis Regional patient access director. "Insurance companies generally negotiate with hospitals to set pricing for their members. Uninsured patients do not have the benefit of group negotiations and generally end up paying higher prices. MDsave steps in to this gap and provides a negotiated rate for uninsured or high-deductible patients."
Davis Regional Medical Center is currently offering bundled pricing on imaging services but plans to expand the services and procedures available through MDsave in the future. For now, patients who need imaging services can shop online and check prices at www.MDsave.com/davis-regional-medical-center.
About Davis Regional Medical Center
Founded in 1920, Davis Regional is a 144-bed, acute care hospital serving Statesville and the surrounding counties. Davis Regional offers a wide range of health care services, with more than 300 physicians on staff in a variety of specialty areas. Learn more at www.DavisRegional.com