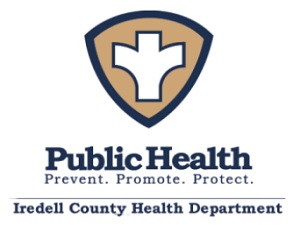 Special to Iredell Free News
For more than two years, the Iredell County Health Department has worked closely with state and local partners and elected officials related to the elevated thyroid cancer rates in the two Mooresville ZIP codes.
Citizens have also contacted the health department, elected officials and citizen advocate Susan Wind about other cancer diagnoses in this same geographic area.
North Carolina General Statute 130A-209 requires all healthcare facilities and health care providers that detect, diagnose or treat cancer to report each diagnosis of cancer to the North Carolina Central Cancer Registry.
The North Carolina Central Cancer Registry must have timely and comprehensive reporting of every cancer diagnosis in Iredell County to accurately determine if cancer rates are higher than expected.
Because of the heightened concern regarding cancer diagnosis in Iredell County, the health department has created a brief survey for residents to complete if they have been diagnosed with cancer within the past ten years. This survey will not replace the statutory requirement for health care provider reporting but will enhance compliance with the statute.
When the health department receives a completed survey, it will be sent to the NC Central Cancer Registry. The Central Cancer Registry will use information from completed surveys to check their own internal records to see if the provider appropriately reported the cancer diagnosis. If the cancer diagnosis has not been reported, the Central Cancer Registry will contact the provider directly regarding this statutory requirement.
The survey can be found at the following link: Iredell County Cancer Diagnosis Survey
Completed surveys can be mailed, faxed or dropped off at any of the three health department locations that include the main location at 318 Turnersburg Highway, Statesville or the Environmental Health offices at Building Standards, 349 N. Center Street in Statesville or Government Center South, 610 East Center Avenue in Mooresville. Surveys can also be faxed to 704-878-5357. Please make sure the surveys are addressed to the Iredell County Health Director.
Surveys cannot be completed or accepted electronically to ensure the security of this confidential protected health information.
The health department will be unable to collect this information verbally as currently all personnel resources are dedicated to COVID-19 pandemic response. Questions about the survey can be submitted to iredell.publicinfo@co.iredell.nc.us.
LEARN MORE
Additional information related to Thyroid Cancer can be found on the Iredell County Health Department's Thyroid Cancer webpage at https://www.co.iredell.nc.us/1255/Thyroid-Cancer-Information