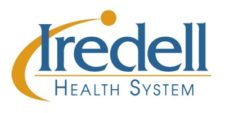 Special to Iredell Free News
Iredell Memorial Hospital has named Jennifer Holmes the new assistant director of its One North Nursing Unit, and Alessia Parker the new assistant director of its Two North Nursing Unit.Jennifer Holmes
Jennifer Holmes
As assistant director, Holmes will provide leadership support for One North and Infusion Care Services, focusing on providing direction to assist in improving patient outcomes and supporting staff.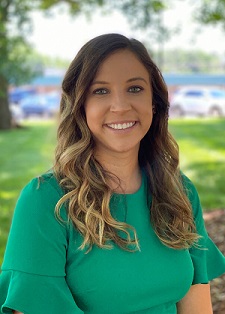 Holmes earned a Master of Science in Nursing from Capella University, a Bachelor of Science in Nursing from UNC-Charlotte and an Associate in Arts from Alamance Community College.
She has worked in Women's Care Services for most of her five years as a nurse. Over the last year, she has worked as an educator for One North, Infusion Care Services, and the Dialysis Department. She has helped implement sustained low efficiency dialysis (SLED), created cooperative training exercises for new nurses, and championed the prevention of catheter-associated urinary tract infections (CAUTI).
"I am very excited to fully take on this new role," Holmes said. "My approach to medical care is to not only focus on the diagnosis, but the person as a whole. In my past experiences in women's care services, educating dialysis, and oncology staff, I have found that most patients have complex psychosocial and financial disparities. When I provide care, I try to keep this in mind to provide holistic care to the patient and their families."
Holmes enjoys spending time at the lake and the beach in her time off.
Alessia Parker
Alessia Parker earned a bachelor's degree in sports medicine from Alderson Broaddus College and a master's degree in health science from James Madison University. She worked as a certified athletic trainer before returning to school to become a registered nurse 17 years ago.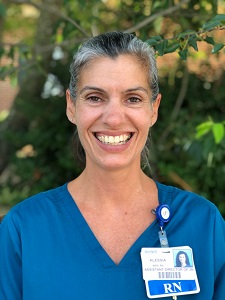 Committed to a career rooted in helping others through a healthcare journey, she earned an associate's degree in nursing from Tidewater Community College and a master's degree in nursing from Gardner Webb University. As a nurse, she has worked in step down and cardiac telemetry units, the emergency department, the float pool, and outpatient dialysis.
Parker worked as a charge nurse with Two North when she began at Iredell Memorial in 2005. Having worked all shifts on the unit, Parker has cared for numerous cardiac telemetry patients while working with each of the unit's physicians.
"The foundation of my career as a nurse is the desire to help others navigate through their medical journey," Parker said. "This may be by offering my knowledge of healthcare or a hand to hold when a patient or family member is struggling with a difficult decision."
Parker is originally from West Virginia and is a big Mountaineer football fan. She lives in Mooresville with her family and enjoys traveling and outdoor activities.
About Iredell Health System
Iredell Health System includes Iredell Memorial Hospital; Iredell Home Health; Iredell Wound Care & Hyperbaric Center; Community and Corporate Wellness; Occupational Medicine; the Iredell Physician Network and more. Iredell Memorial Hospital is the largest and only nonprofit hospital in Iredell County. The comprehensive healthcare facility has 247 beds; more than 1,700 employees; and has 260 physicians representing various specialties. Centers of excellence include Women's and Children's; Cardiovascular; Cancer; Surgical Services and Wellness & Prevention. The mission of Iredell Health System is to inspire wellbeing. For a comprehensive list of services and programs, visit www.iredellhealth.org.