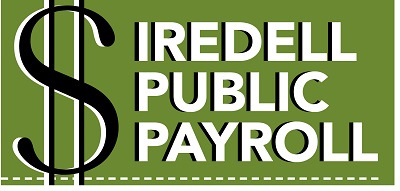 FROM STAFF REPORTS
County Manager Beth Jones tops the list of the highest paid public employees in Iredell County for 2019.
Jones, who was promoted to county manager from deputy manager in July 2018, earns an annual salary of $194,361, according to payroll information provided by the county in response to a public records request.
Iredell Free News requested salaries for employees of Iredell County, the City of Statesville, the Town of Mooresville, the Town of Troutman, Iredell-Statesville Schools and the Mooresville Graded School District. The salaries were effective November 1.
Rounding out the top-five wage earners are I-SS Superintendent Brady Johnson, Mooresville Town Manager Randall Hemann, Statesville City Manager Ronald Smith and MGSD Superintendent Stephen Mauney.
Six of the top-20 wage earners work for I-SS, with five each for the Town of Mooresville and Iredell County, three for the City of Statesville, and one for MGSD.
Sheriff Darren Campbell, whose salary ranked 19th, is the only elected official whose compensation ranked in the top 20.
HIGHEST PAID EMPLOYEES
Here's a list of the 20 highest-paid public employees in Iredell County:
1. Beth Jones, county manager
Iredell County
$194,361
2. Brady Johnson, superintendent
Iredell-Statesville Schools
$187,899
3 (tie). Randall Hemann, town manager
Town of Mooresville
$185,000
3 (tie). Ronald Smith, city manager
City of Statesville
$185,000
5. Stephen Mauney, superintendent
Mooresville Graded School District
$169,908
6. Susan Robertson, deputy county manager
Iredell County
$150,818
7. Ryan Rase, assistant town manager
Town of Mooresville
$143,429
8. Ralph Staley, deputy city manager
City of Statesville
$138,600
9. Melanie Taylor, deputy superintendent
Iredell-Statesville Schools
$135,674
10. Ronald Campurciani, interim police chief
Town of Mooresville
$135,000
11. Jane Hinson, health director
Iredell County
$130,791
12. David Addison, police chief
City of Statesville
$127,976
13. Richard Armstrong, assistant superintendent
Iredell-Statesville Schools
$126,163
14. Cynthia Smith, social services director
Iredell County
$124,474
15. Alvera Lesane, associate superintendent
Iredell-Statesville Schools
$123,769
16. Keith Gentle, principal
Iredell-Statesville Schools
$123,766
17. Melissa Wike, chief financial officer
Iredell-Statesville Schools
$123,417
18. Keli Greer, director of human resources
Town of Mooresville
$121,022
19. Darren Campbell, sheriff
Iredell County
$120,170
20. Deborah Hockett, chief financial officer
Town of Mooresville
$120,022