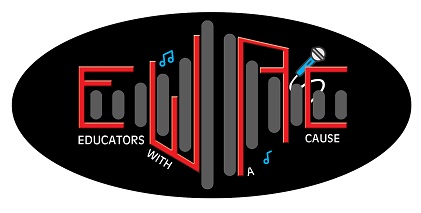 BY BRANDY TEMPLETON
If you've ever wanted to watch a group of talented teachers belt out the greatest hits of Dolly Parton, Kelly Clarkson and other legends, your big chance is coming soon.
The first Educators with a Cause Concert is planned for January 25 at Mac Gray Auditorium at Statesville High School. The concert, which begins at 6:30 p.m., will raise money for the Iredell-Statesville Public Schools Educational Endowment Fund.
Tickets cost $10. Purchase tickets HERE.
Performers include educators from South Iredell High, North Iredell Middle, Mount Mourne IB School, Harmony Elementary, Crossroads Arts & Science Early College, North Iredell's Agriculture & Science Early College, and central office administrators.
The family-friendly event will showcase tunes from Dolly Parton, the Eagles, Kelly Clarkson, Hootie & the Blowfish, Journey, and more. It will also include several Southern gospel and other Christian selections.
The group has pared a list 75 songs down to only 16, choosing to highlight songs most would know. The concert will be in two sets — the first will feature gospel music and trios and the second radio hits.
David Edwards, executive director of technology and media services for I-SS, came up with the idea to rekindle funding for the endowment.
"We all enjoy music, so it's a way we can do what we love and give back to the schools," he said. "This is an awesome opportunity for our community to get out and enjoy some great music, fun, and see us in a totally different light."
Tracy Skeens, with Crossroads, will provide back-up vocals. She performs regularly in church, but is looking forward to singing for a different audience.
"I think it will be fun," she said. "It's for a good cause."
Drummer Mike Williams agrees with Edwards and Skeens. He is looking forward to performing music from his high school days.
"These songs are cool because they're different — I get to hear some stuff I grew up with," he said.
Organizers hope to fill all 800 seats in the auditorium. If the concert is successful, they plan to make it an annual tradition and do other themed shows such as 80s music or Motown.
About Iredell-Statesville Public Schools Educational Endowment Fund
The fund was established in 1991 for the benefit of the Iredell-Statesville Schools. Money is distributed annually for innovative instructional programs and enhancements across the school district. Gifts to the fund assure the growth of the fund as a permanent endowment for the district for many, many years to come. Since its inception in 1991, the fund has distributed $85,000 to I-SS classrooms and campuses for innovative programs and projects.