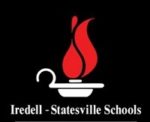 BY KARISSA MILLER
Iredell-Statesville Schools administrators proposed the creation of a five-year Career Technical Education track for students to Board of Education members during Monday's meeting.
Under the new plan, the district would gradually expand offerings at the traditional high schools and explore new course possibilities with Mitchell Community College.
New legislation surrounding career and technical education, known as Perkins V, mandates that school systems create pathways that lead graduates to in-demand jobs.
CTE Director Todd Williams explained that it's important that the next steps at the post-secondary level line up with what students are learning in high school.
The I-SS plan is the result of multiple meetings with local business leaders, industry stakeholders, student career interest surveys, and regional and local data gathered by Centralina Workforce Development, Iredell County Economic Development, the CTE Advisory Board and the Greater Statesville Chamber of Commerce.
New course offerings include wealth management, cybersecurity essentials and hospitality, and tourism. Another new course offering next year is animation, which is part of the Adobe Career pathway and available at CATS only.
The five-year plan also focuses on establishing more internship and Work-Based Learning opportunities for students so that they can work in industry jobs and see the work environment firsthand.
Another important piece is aligning industry credentialing exams in some pathways, in accordance with the classes students have completed. If a student gains a certificate, he or she is able to save money on paying for college courses or go directly into the workforce.
Career Academy and Technical School
Students who attend CATS are mostly juniors and seniors who have completed most of their required coursework during their freshman and sophomore years at their traditional high school. At CATS, students continue advanced studies toward their career or industry pathway.
Classes emphasize hands-on training and offer a career-aligned curriculum to help students better connect the classroom to the real world.
This is true of the Nursing Fundamentals program, which prepares students for a variety of healthcare careers, including jobs in nursing and physical therapy.
After students complete the necessary coursework, they are eligible to take the state Certified Nursing Assistant (CNA) exam. If they pass, they can go directly into their job.
Students can obtain other health care endorsements to give them a head start on their post-secondary training.
Statesville High School Principal Sheila Jenkins spoke about some of the challenges with the Nursing Fundamentals program being housed in Troutman.
She said during a classroom observation she asked the students in a nursing class how many would continue the pathway at CATS.
She said a few raised their hand and said they will continue at CATS, while others said they were unable to participate due to transportation issues.
"That, to me, is a barrier that can easily be removed. My students aren't using this as a stepping stone, but are using it as a career pathway," said Jenkins. "They will be your CNAs and those who are going straight into the job force."
Williams proposes offering the Nursing Fundamentals program at Statesville High School for school year 2021.
Statesville High is close to Iredell Memorial Hospital and it wouldn't be a big expense to provide transportation for those students, Jenkins said.
"I don't want to take an opportunity away from our students because they don't drive, they don't have a car or those things," she added.
Jenkins said Statesville students could choose to attend CATS, where the course will still be offered, or take the courses at Statesville.
Kim Rogers, Nursing Fundamentals instructor at CATS, disagreed that transportation issues are a barrier for some students.
She shared some data with the school board stating that in the last three years approximately 33 Statesville High students had attended CATS with half of them enrolled in the CNA program. She said only three students were dropped due to absences.
Looking Ahead
Williams hopes to bring more hands-on opportunities to students at Statesville High. He would like to house a construction academy for students in the future, but the feasibility of that program would hinge upon constructing a CTE wing at the school.
If that program was in place, the district could take advantage of Mitchell's resources for teaching HVAC, Electric Trades, for example.
Other possibilities include a criminal justice program and network security program at CATS.