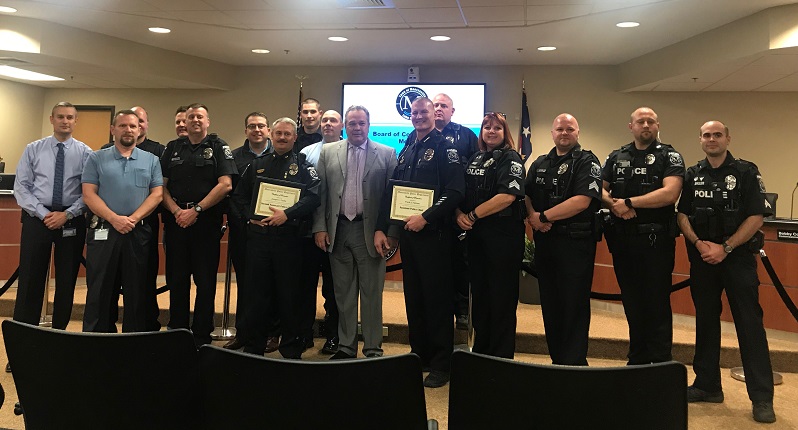 BY MIKE FUHRMAN
It's hard to imagine how 2019 could have been worse for the Mooresville Police Department.
The MPD family has endured the senseless murder of Officer Jordan Sheldon and public questions about what the department could have done to prevent the young K-9 officer's death, as well as an ongoing investigation of a hostile work environment complaint that led to the ouster of Police Chief Damon Williams and the demotion of other members of the command staff.
On Monday night, Interim Police Chief Ron Campurciani told town commissioners, MPD supporters and others who attended the town board meeting that the department is making strides toward a better tomorrow.
"2019 has been a tragic, sad year for this police department and this town," Campurciani said. "We're turning the corner. It's a different day."
As interim chief, Campurciani has been tasked with changing a culture seen by many as toxic. He believes the changes he has made in the department's leadership are already paying dividends.
On Monday night, he publicly recognized the three men he promoted for their role in the change:
♦ Assistant Chief Joseph Cooke;
♦ Assistant Chief Frank Falzone; and
♦ Assistant Chief Eric Henderson
"They've met the challenge," Campurciani said. "They're up to it."
Campurciani presented plaques to Cooke and Falzone and had their families and other MPD personnel come to the front of the room so the moment could photographed. Henderson was not present.