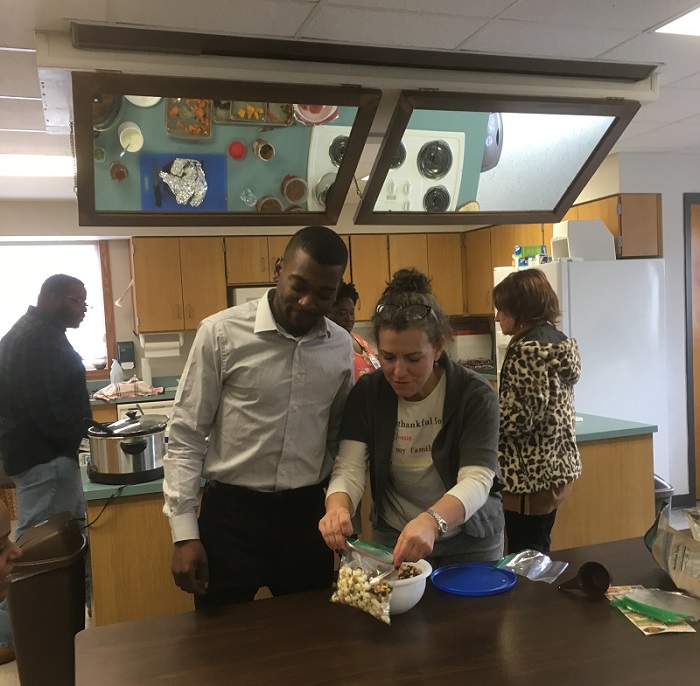 Special to Iredell Free News
Iredell County Agricultural Extension and I-CARE Statesville recently teamed up for a lunch-and-learn presentation focusing on "A Healthy Thanksgiving."
Andrea Sherrill, Family and Consumer Sciences Agent, and I-CARE case managers April Donalds and Cindi Bacon provided tips to participants in the Community Service Block Grant Program about eating healthy on a budget.
Arthaniel Pinson, a participant in the I-CARE program and a Mitchell Community College HVAC student enjoyed the meal as well as the tips for a healthy lifestyle.
"Ms. April has helped me so much. I didn't see myself studying HVAC, but here I am," he said. "I got my GED from Johnston Community College and then hit some rough patches. Those are behind me now and I'm ready for my new life!"
The Community Service Block Grant Program offers intensive case management, guidance and referrals. Through this program, low-income adult individuals and families are aided in becoming self-sufficient.
Training includes financial management, job readiness, educational, employment and housing assistance.
LEARN MORE
For more information on this program, contact Shelton Moore, Family Support Services Director, at (704) 872-8141.