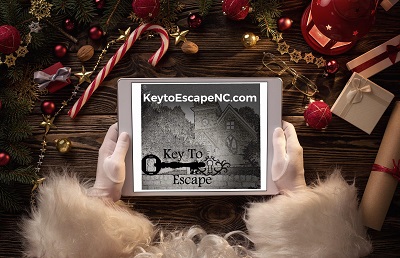 Special to Iredell Free News
Key to Escape opened its first escape room, "Where There is a Will, There is a Way," in March of 2018. Since then, Kim and Roger Siegrist they have added two more rooms at their historic facility at 150 East Sharpe Street in Statesville, as well as created several portable mini-games, scavenger hunts, and other fun challenges for the community.
After running for 20 months and challenging more than 5,200 people, Key to Escape retired its first room, affectionately deemed, "Clara's room."
For many guests, "Where There's a Will, There's a Way" will always be their favorite escape room — perhaps because it was the first escape room experience or because of the fun and light-hearted story that accompanies the room. Even though we never met Clara, spending an hour in her small apartment searching for clues among her personal belongings left you feeling as if she could be your own grandmother. Guests loved all the details that brought Clara to life, like the photo with the mayor hanging on the wall, her knitting needles, and of course her little pet mouse that came out to visit all her friends.
This end comes only to make way for new escape experiences in that space. On November 27, a Holiday themed room, "Nutty Holidays," will open to the public. This room is a tribute to all of our favorite Holiday classics with a subtle and nutty twist. It will be perfect for holiday outings with family, friends or corporate parties!
LEARN MORE
If you haven't experienced the adventure yet, book your room at Key to Escape today online at keytoescapenc.com or call 704-253-4559.