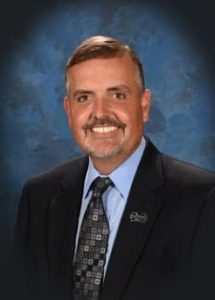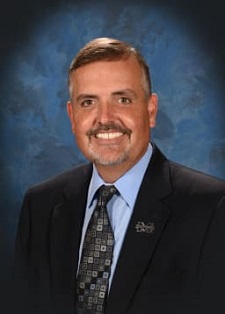 FROM STAFF REPORTS
The Mooresville Graded School District Board of Education voted unanimously this week to extend Superintendent Stephen Mauney's contract by an additional year, keeping him under contract with the district through June 30, 2023.
Board members had discussed Mauney's performance prior to Tuesday's meeting. The board's reviews were "overwhelmingly positive," Chairman Roger Hyatt said in open session.
The contract extension does not include a salary increase for the superintendent, according to MGSD Chief Finance Officer Terry Haas.
Mauney's annual salary is $169,908. His contract does not include performance bonuses or other incentives, Haas said, but he does receive 10 additional leave days beyond what the State of North Carolina provides. The district also pays for supplemental family health, dental and cancer policies.
A native of Kings Mountain and graduate of Davidson College, Mauney was promoted to superintendent in August of 2016 following the retirement of Mark Edwards. He had worked as the district's executive director of secondary education and CTE for five years prior to the promotion.
Q& A
Iredell Free News had the opportunity to ask the superintendent about his relationship with the school board, his goals for the district, and the plans in place for meeting those goals:
IREDELL FREE NEWS: What does it mean to you to have the support of your board?
MAUNEY: I believe that a mutually trusting, professional relationship between school board and superintendent is vital to the overall success of a school district. Without such a relationship I do not believe that decisions can be effectively made that truly serve the best interest of students. I am very fortunate to have such a relationship with the Mooresville Graded Board of Education. I have a great deal of respect for each board member and believe they respect my commitment to our school district.
IREDELL FREE NEWS: What are your short- and long-term goals for the district?
MAUNEY: I work collaboratively with our board of education to establish our goals for the Mooresville Graded School District. Obviously, our mission is to empower every student with the opportunity to realize their maximum potential by ensuring an educational environment that fosters strong academic, co-curricular, and interpersonal skill development. We want every child to grow and thrive as engaged, responsible citizens. Our long-term, continuous goal to accomplish our mission and vision is to maintain strong academic achievement in our district.
IREDELL FREE NEWS: What plans are currently in place to achieve these goals? What else is needed?
MAUNEY: We have several plans in place to achieve these goals: 1. Strong, practical professional development activities focused on sound instructional practices for our teachers, 2. Focused training and discussion related to improving racial equity within our district, and 3. Increasing programatic offerings in K-12 such as virtual academy courses and dual immersion. As far as our needs are concerned to continue to be a high-performing school district are concerned, we must address the facility capacity issues that we are facing within our district boundaries and are confident that our county commissioners will place a school bond referendum on the March 2020 ballot for our voters to decide. In addition, we need to continue to foster strong working relationships with our town, county, and state elected officials. I am appreciative of how well our groups work together for the common good of our community. Lastly, I am thankful to work in an amazing school district with such a dedicated staff, focused students, and supportive parents, businesses, and community as a whole.