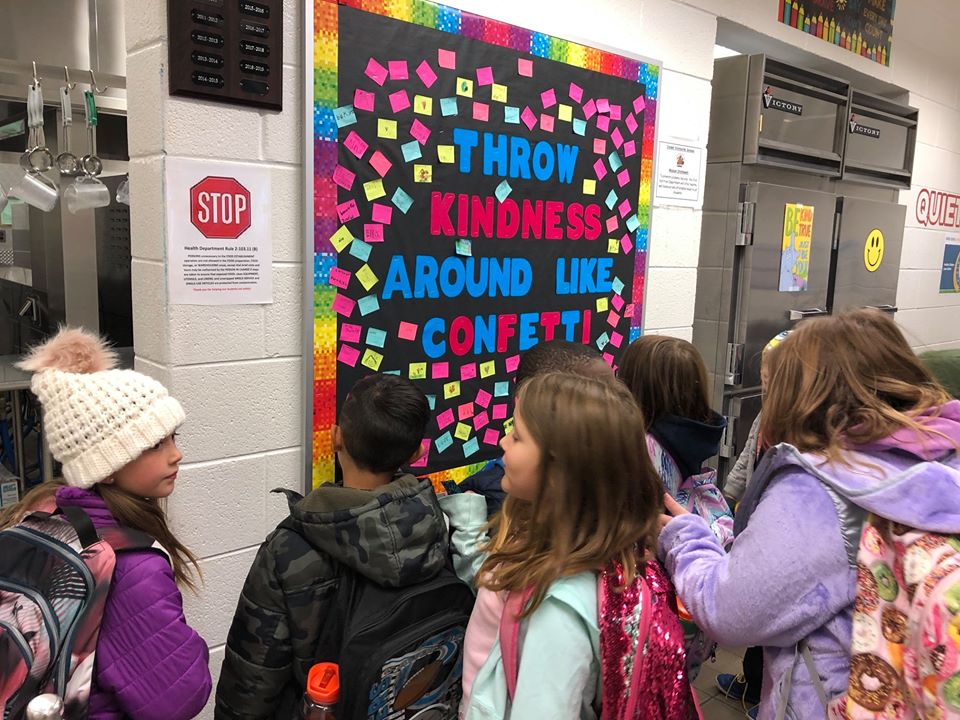 Special to Iredell Free News
The Troutman Elementary School cafeteria celebrated World Kindness Day on November 13 by giving our customers a yummy frozen yogurt bar.
Each stick is printed with a good deed for them to read. The messages give them ideas of how to practice being nice, caring, and thoughtful.
Additionally, students could take kindness messages and compliments on tear-off tabs in the serving line, and then write their name, a kind word, or draw a picture on a post-it note to place on the "Throw Kindness Around Like Confetti" bulletin board in the cafeteria.
Organizers hope this celebration will inspire our school to create a better world — one act of kindness at a time.