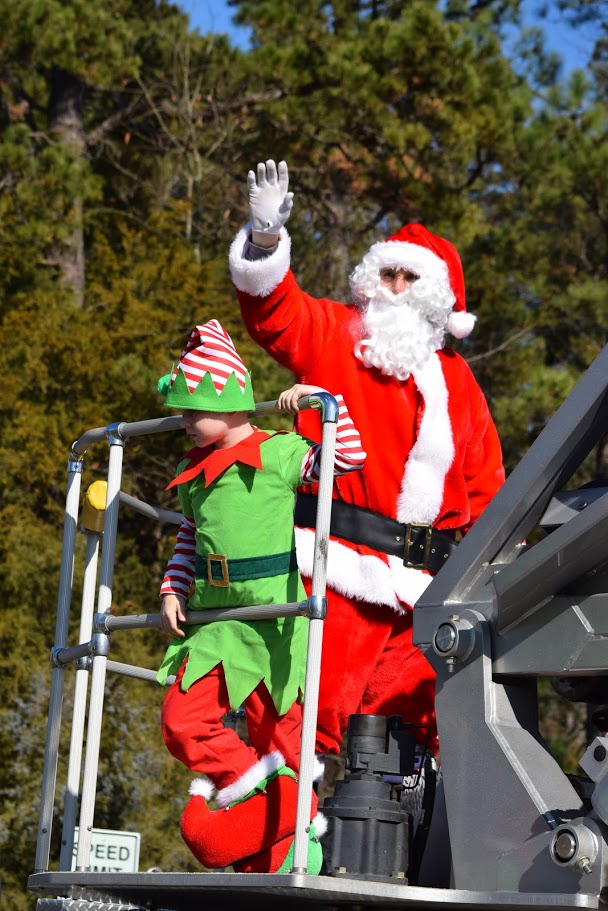 BY DEBBIE PAGE
debbiepage.iredellfreenews@gmail.com
Troutman got a case of Santa fever on Saturday morning with residents turning out to support the Rotary Club's annual Pancake Breakfast with Santa at the Troutman Elementary School cafeteria, followed by the town's 4th Annual Christmas parade.
Folks lined the streets in the bright sunshine, decked out in holiday gear and waving as they shouted "Merry Christmas" to parade participants.
The Rotary breakfast proceeds will benefit the South Yadkin Baptist Association's "Toy Store for Jesus" and other children within the community. Attendees enjoyed a delicious breakfast, pictures with Santa, and holiday music provided by the South Iredell High School and Troutman Middle School chorus and band programs.
The 40-minute parade featured a long procession of floats, marchers, horse and riders, elected officials and candidates, decorated antique and show cars, and music from the West Iredell Band. Santa and the Marine Corps Toys for Tots wagon ended the parade, collecting new, unwrapped toys for the program to benefit children in need.