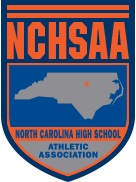 FROM STAFF REPORTS
ASHEVILLE — The Statesville High School men's soccer team stunned No. 3 seed T.C. Roberson High 2-1 on Saturday night to advance to the third round of the NCHSAA Class 3A playoffs.
It was a signature victory for the No. 14 seed Greyhounds, who finished the season tied for second in the North Piedmont Conference and won their playoff opener 2-1 over a talented Western Guilford squad.
T.C. Roberson (19-3) was ranked in the top five of the MaxPreps Class 3A rankings for most of the season. The Rams had lost only one match since August 24 and scored 108 goals while conceding only 22 scores in their Western Mountain Conference championship campaign.
On Saturday night the Rams were as good as advertised. They dominated possession and created several scoring opportunities in the first half, but the Greyhounds defense rose to the challenge.
Statesville got on the scoreboard in the waning minute of the half. After clearing a corner kick, they mounted a quick counter-attack and Colby Collins headed Jamie Woodard's perfect cross into the net to shock the Rams and give the Greyhounds a 1-0 halftime lead.
T.C. Roberson tied the score at 1-1 in the match's 52nd minute on a free kick and continued to controll possession of the ball as the clock wound down. The Greyhounds' midfield and back line swarmed the ball, challenging every pass, and Statesville was content to counter-attack when the opportunity presented.
After the Greyhounds won a corner in the match's 72nd minute, Edgar Arroyo collected the ball in a free-for-all in the box and put it in the net for a 2-1 Statesville lead. Landon Wilhelm was credited with the assist.
The Rams turned up the pressure in the final minutes, but they were repeatedly denied by the Greyhounds defense. Keeper Sam Buckner recorded eight saves, including several from point-blank range in the final minutes, and the defense, led by Wilhelm, Dorian McCullough and Brian Gavarette, turned away wave after wave of T.C. Roberson scoring chances.
"I could not be happier with the team and their performance tonight," Greyhounds coach Eric Hanson said. "From top to bottom, we were solid. From walking off the bus to picking up a goal late in the first half and defending in the final five seconds of the game, it was a great effort.
"T.C. Roberson was tough and they fought until the end. Congrats to them on their season. But tonight all the boys believed we would win and it just so happened the ball bounced our way," he added.
The win was the fifth straight victory and 10th in their last 12 games for Statesville (12-7-1). The Greyhounds will travel to Boone on Wednesday to face No. 6 seed Watauga (17-5-1) with a berth in the West Region semifinals on the line.
SECOND-ROUND PLAYOFF SCORES
Class 1A
Pine Lake Prep 1, Lincoln Charter 0 (OT)
Class 2A
West Iredell 3, Carver 1
Class 3A
Hickory 1, South Iredell 0
Statesville 2, T.C. Roberson 1