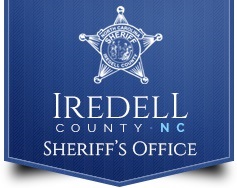 FROM STAFF REPORTS
A western Iredell County man who reportedly rammed his truck into a mobile home several times during a domestic disturbance faces nine misdemeanor charges, including child abuse, following his arrest.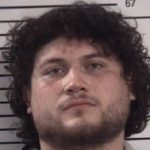 Iredell County Sheriff Darren Campbell announced the arrest of Jose Gabriel Reyes, 22, in a news release Monday morning.
ICSO deputies were dispatched to a residence at 149 Cheshire Ridge Road on Thursday, December 5, for a domestic disturbance.
While responding to the location, deputies received additional information that the suspect was using a vehicle to ram into the victim's residence, and he had already struck the home two times, Campbell said.
Deputies arrived on scene and located Reyes and another family members standing at the intersection of Cartwright Road and Cheshire Ridge Road.
Reyes appeared to be intoxicated and was bleeding from his right arm, according to the news release.
Deputies determined Reyes had been drinking alcohol and at some point had gotten into a verbal altercation with other family members inside the home, Campbell said.
Reyes then took the three children from inside the mobile home and put them into a vehicle before ramming the residence three different times, causing damage to the residence and to his vehicle, Campbell said.
While Reyes was ramming the residence with his vehicle, one of the three children received minor injuries, the sheriff said. The injuries received did not require any medical attention.
Deputies called the Iredell County Department of Social Services, which responded to the scene to conduct a child welfare investigation.
Reyes was arrested at the scene and taken to the Iredell County Detention Center, where he was charged with three counts of misdemeanor child abuse, three counts of misdemeanor assault with a deadly weapon, two counts of misdemeanor injury to property, and misdemeanor simple assault.
Reyes was taken before a magistrate, who issued a $10,000 bond.