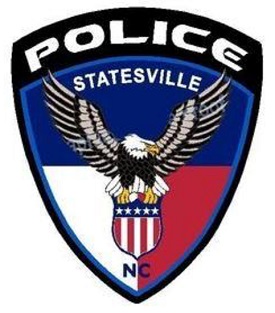 FROM STAFF REPORTS
A Statesville man was arrested in connection with the robbery of a convenience store on Thursday, November 21.
The Statesville Police Department announced the arrest of Maurice Dennard Jacobs, 26, in a news release Monday afternoon.
Around 6:30 a.m. on November 21, SPD officers responded to a holdup alarm at Fast Phil's located at 1530 Shelton Avenue, according to the news release.
Officers arrived on the scene and spoke with the store clerk, who advised that a male wearing a gray sweatsuit and white mask covering his face asked for the money while grabbing the grip of a gun, police said.
The suspect then walked around the counter, ripped the cash register out and fled the store, police said.
A short time later SPD Sgt. Hamby saw a subject fitting the suspect's description. The subject fled in the area 5th Street and Goldsboro Avenue, according to the news release.
SPD Sgt. Young then saw the subject, identified later as Jacobs, running north on Wilson Lee Boulevard and was able to detain him, police said.
Jacobs had a BB pistol in his possession, according to the news release.
SPD Cpl. Turner, who had viewed the video of the robbery, drove up and identified the man who was detained as the same one who robbed the store.
The store clerk also identified Jacobs as the man who robbed the store, police said. The cash register was recovered on 5th Street across from Fifth Street Ministries.
Jacobs, who lives on Hull Street, was charged with armed robbery.
He was also served with six outstanding warrants. The other charges included communicating threats, identity theft, financial card theft, and felony breaking and entering.