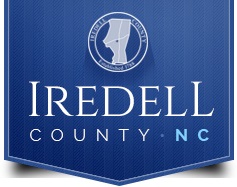 BY MIKE FUHRMAN
Iredell County Board of Commissioners Chairman James Mallory likens the ongoing public health battle against the novel coronavirus to the final year of World War II, when waves of Allied troops took the fight to the Nazis in the European Theater.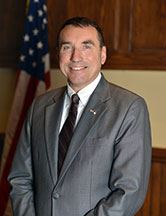 The first wave of the battle against COVID-19 in the United States has been occurring in early battlegrounds like New York, New Jersey, Connecticut, Louisiana, Washington state and parts of California, he explained. The second wave will be in places like Chicago, Washington, D.C., and other "hot spots" like Mecklenburg County, Mallory added.
Iredell County, according to Chairman Mallory, will be in the third wave.
"We have had the opportunity to learn from those that hit the beach before us. And we've been able to prepare and adjust our training and our tactics accordingly," Mallory said.
During last week's board meeting, Mallory detailed the steps needed to defeat COVID-19 and Commissioner Ken Robertson discussed what we, as a community and nation, should do after the battle is won.
As of Sunday, the N.C. Department of Health & Human Services reported 4,520 laboratory-confirmed cases of the coronavirus and 81 deaths across the state.
In Iredell County, there have been 70 confirmed cases and one death related to COVID-19, but local health officials have said the coronavirus is widespread throughout the community. Many people who have symptoms, particularly those who are not elderly or have a risk for major complications due to an underlying health condition, are not being tested.
Mallory, a retired Army general, gave all 180,000 Iredell County residents their marching orders.
"We've got to focus on doing the tasks that we individually have, that we individually control, in order to lick this enemy," he said. "The way we do that is very simple. It all comes down to what you do personally, and that is maintain social distancing, personal hygiene in terms of washing your hands frequently, keeping work surfaces or surfaces that you use in your home or office clean, and disinfecting periodically because that is how we stop the transmission of this virus."
Mallory also urged residents to wear masks when they go to the grocery store and other places where it is difficult to control social distancing.
"You should wear a mask to protect other people because we have to assume that all of us are a carrier of this virus," he explained. "You have to assume that everybody you come in contact with has this virus. And if you assume that, you are going to act a little differently around most folks."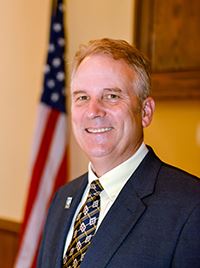 Robertson, a retired Army colonel, said he was optimistic that the COVID-19 crisis "will pass sooner rather than later." And the time to prepare for what is on the other side of the global pandemic that has claimed more than 50,000 lives and delivered a crippling blow to the global economy is right now, he said.
The first step toward recovery, Robertson said, is to top cancelling things.
"No more cancellations. We'll postpone, we'll reschedule. We're not canceling. No cancelling birthday parties. Kids, we can reschedule them."
Robertson explained that his family had rescheduled Easter.
The commissioner also offered praise for President Trump for articulating a vision that the recovery would be underway by Easter, even if his prediction proved to be early.
"At least he had a vision, a vision of something positive, a vision that we were going to come out of it," Robertson said. "It gave people some hope."
"We, as leaders, need to start coming out of this thing, not burrowing deeper in ground," he added.
The best way to prepare for the post-COVID-19 crisis, Robertson stressed, is to figure out how to make the best of a bad situation, and to make sure we are better prepared next time.
"I'll give you an example," he said. "Our school system went from teaching kids who were delivered to their doorstep five days a week and in really short order they figured out a way to teach most of the kids remotely. And let me tell you — they did that on a dime. That was super quick."
Residents should be prepared to take care of themselves, their families and the greater community, Robertson said.
"Iredell County, the State of North Carolina, the federal government is not going to come and bring granny groceries," he said. "We've got to look after our families. We've got to look after our neighbors, our church members, club members."
"Those who are fortunate enough to have their job during this … it's going to be up to us to lead the way into this economic recovery," he added.
Locally, it is critical to support people who work in hotels and restaurants — and others who have already or will soon feel the brunt of the economic downturn.
"Shop local. … Help these guys out. We can lead our own way out of this mess," Robertson said.
On a larger scale, the commissioner encouraged residents to purchase American-made products whenever possible.
"Our job isn't to re-stimulate the Chinese economy," he said. "Let's buy American."
During the coming months, the United States must become less reliant on China for cheap consumer goods as well as medical supplies and pharmaceuticals, Robertson argued.
"If we come out of this thing and all we do is buy stuff that was made in China then this is going to happen again," he concluded. "Those who fail to learn from history are doomed to repeat it, and I promise you if the warmer weather defeats the coronavirus in April, it'll be back, and we'll be right back in the mess we're in now."