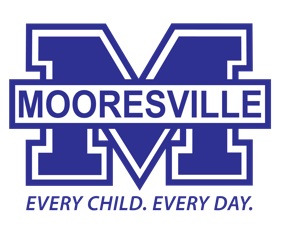 CORRECTION: An earlier version of this article incorrectly reported the results of a survey of MGSD teachers and administrators. A majority of both groups favored Plan C.
BY MIKE FUHRMAN
Mooresville Graded Schools will provide remote instruction for all students in grades K-12 for the first nine weeks of the 2020-2021 school year as Iredell County continues to experience a spike in COVID-19 cases.
After weighing three options during a special meeting on Wednesday morning, board members unanimously supported Superintendent Stephen Mauney's recommendation that the district reopen under Plan C. All students will receive a mix of synchronous and nonsynchronous online instruction under this plan.
District officials also presented Plan B, in which all district students would attend in-person classes at least one day each week, and Plan C+, in which students in kindergarten through third grade would attend school two days each week while older students would receive remote instruction.
Despite stringent screening, disinfecting, masking and social-distancing protocols, Mauney told the board if schools reopened it would only be a matter of time until a student or staff member tested positive for COVID-19. At that point, the district would follow contact tracing procedures and all students and MGSD employees who came in close contact with the infected person would have to be quarantined and/or tested.
"Just one positive test is going to have a major impact on lots of people," the superintendent explained. "That's going to be a huge blow to the instructional process."
Iredell County health officials have reported an increase in the percentage of COVID-19 tests that are positive. Some 11.3 percent of the people tested in Iredell last week tested positive, a figure well over the N.C. Department of Health & Human Service's goal of 5 percent and the current statewide average of 8.7 percent.
Despite the desire of teachers to return to the classroom and calls from some parents to reopen schools, Mauney said Plan C "makes the most sense and is the most prudent."
Having students attend school one or two days per week would have placed a tremendous burden on staff to screen students and sanitize all school facilities and buses, school officials said. Every employee would have to be screened daily, and all students would have to be screened before getting on the bus each the morning. Car riders would have to be screened at drop off.
In a parent survey that attracted 2,866 responses, a majority of parents (56.9 percent) favored Plan B when asked their preference between Plan B and Plan C.
Conversely, 66 percent of MGSD staff members and 71 percent of school/district administrators preferred Plan C.
Before voting, each board member said the concerns for the health and well-being of students and staff outweighed the benefits of providing limited in-person instruction combined with online learning. The governor said schools cannot open at full capacity as the state continues to battle COVID-19, which has killed 1,698 people in North Carolina and more than 144,000 across the U.S.
Board member Debbie Marsh, who worked in primary education for 18 years, was impressed with the work that district officials put into all three plans presented Wednesday.
"My heart breaks for our youngest students," Marsh said.
Under the district's plan, the district will utilize school buses to deliver meals. The district will also work with community partners to help families that need assistance with childcare.
Board chairman Roger Hyatt that it was important to note that the plan approved by the board is a starting point. If conditions improve, the district could move to Plan C+, Plan B or even Plan A, in which all students return to campus full time.
"What we decide today is not carved in stone. We hope it will not be all year."
LEARN MORE
For specifics on Plan C, visit HERE.