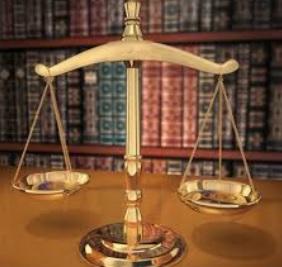 Special to Iredell Free News
Chief Supreme Court Justice Cheri Beasley has announced that North Carolina courts will resume much of their regular activity beginning June 1 With that in mind, Court personnel have put a number of guidelines in place to ensure the health and safety of the public and of courthouse staff.
All individuals with business at the courthouses in Iredell and Alexander counties will be expected to practice social distancing – remain six feet away from others inside and outside the courthouse. All individuals with business at the courthouses are encouraged to wear masks and frequently wash their hands. There will be hand-sanitizing stations throughout the courthouse to further encourage safe hygiene practices.
Any member of the public who has a lawyer should contact their lawyer before their next court date so they can be placed on telephone standby or receive other important instructions. Members of the public who are represented by an attorney will not be allowed to enter the courthouse until they are directed to do so by their attorney. Further, witnesses and others accompanying those people who are represented by lawyers will remain outside of the courthouse until they are directed to come inside by the attorney.
To emphasize – only individuals who are plaintiffs or defendants in a case should come into the courthouse. Support persons (for example, individuals assisting with a party's transportation) will be excluded from the courtroom in most instances. No children should come inside the courthouse unless they are involved directly in a delinquency matter or are a victim or witness to an event being litigated.
Courtrooms are open to the public. However, occupancy has been severely limited by the guidelines for social distancing. Litigants and necessary witnesses will be given preference for courtroom space. If during the session seating becomes available, security will be notified and adults desiring to observe the proceedings will be allowed to enter. Only a certain number of individuals will be allowed inside each courtroom at a time and markers will be placed to indicate where to sit. These measures are to ensure safe social-distancing practices.
Mobile telephones will be allowed in the courthouses and courtrooms during this time so that individuals may contact their attorneys and witnesses.
If you have a fever, do not come to the courthouse. If you have come into close proximity to an individual with a fever or who has tested positive for COVID-19 within the last two weeks, do not come into the courthouse. If you are not represented by an attorney and you fall into one of these categories, please contact the clerk's office at the main number to receive additional instructions or to be forwarded to an individual who will assist you with your issue.
Please be patient as court personnel work to keep members of the public and courthouse personnel safe during these uncertain times. Court staff are working to handle both the backlog of cases, which has developed since mid-March, and also new cases that arise each day.
LEARN MORE
For additional information and resources, please visit www.nccourts.gov. Individuals can get information about court dates and can dispose of many traffic matters on the website. Also, there is access on this website to various press releases with more detailed information about how this pandemic is affecting court proceedings.