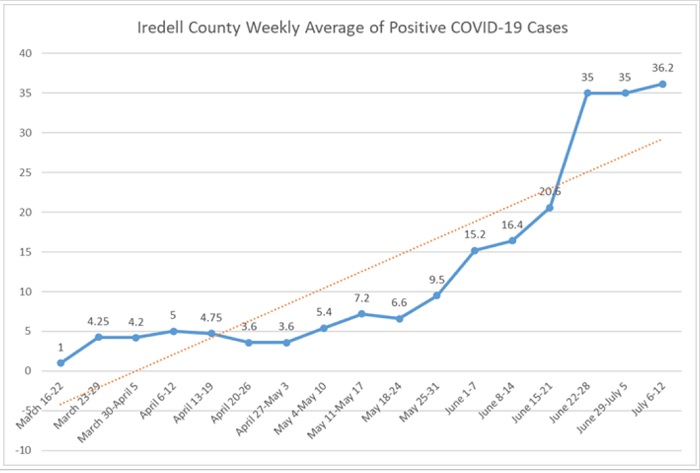 FROM STAFF REPORTS
Twenty-nine people are now hospitalized with COVID-19 in Iredell County, which is the largest number of hospitalizations in the county since the pandemic began.
The Iredell County Health Department reported 23 new cases of the novel coronavirus on Wednesday, increasing the total number of laboratory confirmed cases in the county to 1,202.
Some 385 people who have tested positive are currently isolating at home, health officials said.
Meanwhile, 776 others are presumed to have recovered.
Geographic Dispersal of COVID-19 Cases in Iredell County
According to local health officials, since the onset of the pandemic 444 people in the south end of the county have tested positive, along with 477 in the central region and 281 in the north end.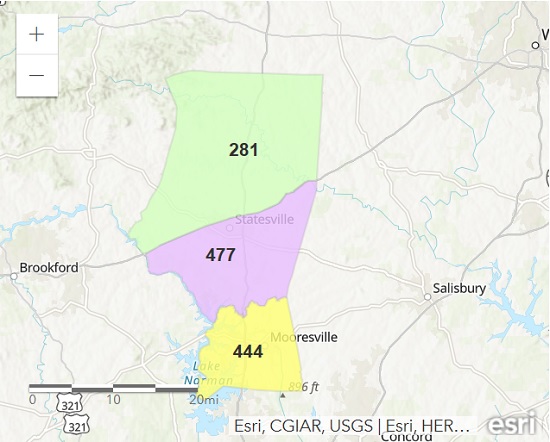 COVID-19 Timeline
Number of positive cases reported in Iredell County (by date):
♦ March 16: 1 case
♦ April 16: 72 cases
♦ May 15: 168 cases
♦ June 16: 443 cases
♦ July 15: 1,203 cases