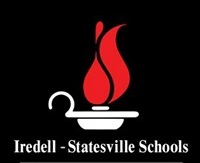 Special to Iredell Free News
Following Gov. Roy Cooper's announcement on Tuesday that North Carolina public schools would be allowed to open at 50 percent capacity in August, Iredell-Statesville Schools officials have received inquiries about the district's policies for cleaning and disinfecting school facilities.
In the district's Plan B for reopening during the COVID-19 pandemic, I-SS schools will be closed on Wednesday's for a deep cleaning.
"Iredell-Statesville Schools have always placed a high priority on providing a healthy and safe
environment for its students and staff," district officials said in a news release. "Protocols for cleaning have been in place with appropriate training and selection of EPA approved hospital grade cleaning supplies. The current pandemic situation will require further enhancement of cleaning processes."
Here is the district's protocol for ensuring schools are properly cleaned:
I-SS Cleaning and Disinfecting Current Protocol
All Iredell-Statesville Schools and district facilities will receive extra attention at this time to respond to concerns regarding the spread of any viruses.
The CDC recommends the cleaning and disinfection of touchpoints continuously as well as an emphasis on hand washing regularly.
Custodians perform, during their regular daily cleaning, wiping down tables, chairs and other surfaces, cleaning and disinfecting restrooms, vacuuming and cleaning floors, etc.
Iredell-Statesville uses a Hospital Grade Ecolab A-456 Disinfectant that is EPA approved for cleaning and disinfecting surfaces. This disinfectant has been certified effective against viruses in the same family as the 2019 Novel Coronavirus (H1N1; SARS; HIV; and other coronavirus strains). Our A-456 disinfectant cleaner will be applied by trained staff to disinfect all touchpoints and surfaces throughout a school or site multiple times during the day.
Note: Many bleach-based common household products are NOT recommended to be used in schools. This is because:
a) They contain chemicals (including bleach) which could be dangerous when mixed with other cleaners.
b) They undermine the effectiveness of the Hospital Grade disinfectant applied by our Custodial Staff.
Additional Specialized Flu/Virus Cleaning Routines:
♦ Every Wednesday and Friday will be a deep cleaning day. Each school and District Facility will have all common touchpoints disinfected multiple times daily. These common points of contact include; but are not limited to, Door Handles, Push Bars, Light Switches, Water Fountains, Restroom Door Handles, Counter Tops, Phones, Classroom Tables, Desks, Toilet and Urinal Handles, Elevator Push Buttons, Sink and Faucet Handles and others as identified.
♦ Bathrooms will be cleaned multiple times daily and checked for supplies. When hand washing is not available; the use of the hand sanitizer product will be encouraged
♦ If a site were to have a confirmed case of Coronavirus 19, a trained Deep Clean Team will
immediately perform a combination of manual disinfecting and Electrostatic Sprayer disinfection
using an EPA registered product for use against a variety of viruses.