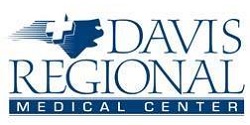 Special to Iredell Free News
When she started working as a Licensed Practical Nurse (LPN) in 1969, Eula McLelland could not have envisioned the changes and advances she would witness in her 54-year career.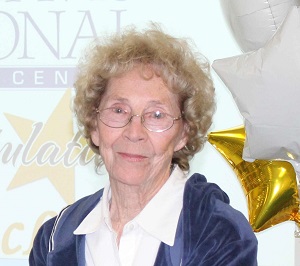 Making formula for newborns, carrying IV bags for patients because IV rolling stands were not commonplace, seeing IV fluid mixed in Central Sterile, welcoming IV controllers into patient care so the IV would drip at a steady rate without nursing's constant supervision, and using computers or handheld devices to chart patients' progress were all things she experienced in her career.
McLelland began her nursing career when she met Elizabeth Hill, Davis Hospital's legendary nursing superintendent. She asked Hill for a job, but she only could work from 6 p.m. until 2 am.
"I had small children, and I needed to be home with them while my husband was at work," McLelland explained. "I thought coming in at 6 p.m. would let me take care of the children, do the cooking before I left, and then be home before my husband left for work. Miss Hill was so flexible in working with me that I'm still amazed and grateful."
While working at Davis Hospital's West End location as a Certified Nursing Assistant and then as an LPN at Davis's current location on Old Mocksville Road, McLelland worked in Labor & Delivery, Newborn Nursery, Postpartum, ER, and ultimately in the Behavioral Health Department, where she continued to work until her recent retirement.
"I was always meant to be a nurse," noted McLelland, "and while it might sound like a cliché to say that, I wanted to be a nurse so badly that I probably would have worked for nothing, had they asked. The way I see it is if you can do something you love and make a living at it, then you're very lucky."
McLelland said that while she enjoyed working all over the hospital, she especially enjoyed working with behavioral health patients. The different diagnoses or the various conditions her patients were dealing with kept her job interesting and her nursing skills sharp. She recalls studiously reading the drug book to be more confident about the medications and dosages for her patients.
When asked which doctor made the biggest impression on her, she fondly recalled watching her first delivery with Dr. Richard Boyd, an exceptional OB/GYN and a favorite among all the hospital staff.
While retirement was a long time coming, McLelland reports that she is enjoying it very much.
"I really didn't have time for hobbies with working and the children, but now I think I need to find a few hobbies. I enjoy reading, especially anything medical, and I am looking forward to meeting my great-grandchild who will be visiting later this month. Between my two daughters, five grandchildren and new great-grandchild, my life is good. I don't need or want accolades or flowery words about my nursing career, I simply did a job I loved, and I was fortunate enough to work for a hospital that truly felt like family. It was the only place I ever wanted to work."
Josh Snow, Davis Regional CEO, said McLelland has left a legacy of service to her patients and the hospital.
"Eula is a ray of sunshine, always smiling and willing to work wherever she was needed. She devoted her life to our hospital, our staff, and our patients, and she will be missed. We wish her a happy retirement. She has certainly earned it."
About Davis Regional Medical Center
Founded in 1920, Davis Regional is a 144-bed, acute care hospital serving Statesville and the surrounding counties. With more than 300 physicians on staff in a variety of specialty areas, Davis Regional offers a wide range of health care services. Learn more at www.DavisRegional.com.