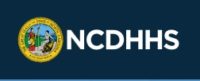 FROM STAFF REPORTS
The number of laboratory-confirmed cases of COVID-19, related deaths and hospitalizations continues to increase across the state.
The N.C. Department of Health & Human Services reported Friday that the number of confirmed cases has jumped to 3,908. There have been 74 COVID-related deaths and 423 people are currently hospitalized with the novel coronavirus.
In Iredell County, which had its first reported death related to COVID-19 this week, the number of laboratory-confirmed cases increased by one to 63 on Friday, according to the latest DHHS report.
Local health officials have said COVID-19 is widely spread in the community. Residents are encouraged to follow the governor's stay-at-home order, practice social distancing and wash their hands frequently.
This graphic shows the progression of cases in Iredell County since March 16, when the county's first case was confirmed: