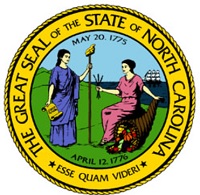 BY DEBBIE PAGE
debbiepage.iredellfreenews@gmail.com
The Governor's Office of Public Engagement provided a Virtual COVID-19 Update and Resource Information Session for Faith, Nonprofits and Small Business Communities on Wednesday, sharing important information about available financial assistance to these entities under financial stress during the "Stay at Home" order.
Jeremy Collins, director of the Office of Public Engagement, noted that North Carolinians can find thankfulness in this time of uncertainty and devastation by watching the brave men and women on the front lines of this pandemic, ranging from those in the health care field to those providing those essential services to citizens.
Collins noted that the aggressive nature of the virus, which has forced the closure of schools, many businesses, and churches. Balancing public health and safety with maintaining communities' culture and identity is a delicate process, he said.
Agencies are working to expand outreach and reach so that no person goes unserved, according to Collins.
SMALL BUSINESS HELP
Thomas Stith, N.C. District Director of the Small Business Administration, acknowledged the economic issues associated with the COVID-19 pandemic that are impacting both businesses and neighbors in our communities.
Noting that the state's 900,000 small businesses employ about 1.7 million North Carolinians, Stith encouraged owners "to move forward and get the help they need."
He outlined several programs available to businesses with grants, loans, and deferments on current SBA loan payments as well as assistance to maintain workers' paychecks.
Paycheck Protection Program
Stith said the Paycheck Protection Program is a 1 percent, 2-year loan designed to provide a direct incentive for small businesses to keep their workers on the payroll. SBA will forgive loans if all employees are kept on the payroll for eight weeks and the money is used for payroll (at least 75 percent), rent, mortgage interest, or utilities.
Nonprofits and faith-based organizations and churches are also eligible for this program.
Loan payments will also be deferred for six months. No collateral or personal guarantees are required. Neither the government nor lenders will charge any fees.
Forgiveness is based on the employer maintaining or quickly rehiring employees and maintaining salary levels. Forgiveness will be reduced if the full-time headcount declines or if salaries and wages decrease.
For more information, visit HERE.
Economic Injury Disaster Loan
In response to the Coronavirus (COVID-19) pandemic, small business owners in all U.S. states and territories and Washington D.C. are eligible to apply for an Economic Injury Disaster Loan advance of up to $10,000 that does not have to be repaid. This advance will provide economic relief to businesses that are currently experiencing a temporary loss of revenue.
Funds will be made available following a successful application.
This program is for any small business with less than 500 employees (including sole proprietorships, independent contractors, and self-employed persons), private non-profit organization, or 501(c)(19) veterans organization affected by COVID-19.
Small Business Debt Relief Initiative
The SBA will automatically pay the principal, interest, and fees of current SBA 7(a), 504, and microloans for a period of six months. The SBA will also automatically pay the principal, interest, and fees of new 7(a), 504, and microloans issued prior to September 27, 2020.
For current SBA Serviced Disaster (Home and Business) Loans in "regular servicing" status on March 1, 2020, the SBA is also providing automatic deferments through December 31, 2020.
CHILDCARE SUBSIDIES FOR ESSENTIAL WORKERS AND CENTERS
Department of Health and Human Services Deputy Secretary for Health Services Benjamin Money shared that the state is offering childcare assistance to essential workers and will also provide bonuses to child care staff serving those workers during the COVID-19 crisis.
The Emergency Child Care Subsidy Program is available only to essential workers through May (with a possible extension) that meet specific criteria, including having an income below 300 percent of the poverty line, performing an essential job essential to fighting COVID-19 or protecting the health and safety of community, and who have no other viable child care option.
The subsidy income limit is $51,720 for households with two members, $65,160 for three, $78,600 for four, $92,040 for five, $105,480 for six, $118,920 for seven, and $132,360 for eight. Households with nine or over would add $4,480 for each additional family member.
Parents seeking the financial assistance must complete an application HERE and then give it to their childcare center director.
To receive information about local options for children from infants through age 12, parents can call the department's hotline at 1-888-600-1685 to connect with child care programs that agree to meet updated health, safety, and operational guidelines.
Additionally, full-time child care teachers will receive a $300 bonus in April and May, with full-time non-teachers (center support staff) receiving $200 per month. Part-time workers (20 hours or less per week) will receive pro-rated bonuses of $150 per month for teachers and $100 per month for non-teaching staff.
Other Resources
Stith also reminded business owners about other available resources, including the Women's Business Centers (https://theinstitutenc.org/programs/wbcc/ in Asheville, Charlotte, Durham, Fayetteville, and Raleigh, the Veterans Business Center (https://www.milvets.nc.gov/service/north-carolina-military-business-center-ncmbc), and the Small Business and Technology Development Centers (http://www.sbtdc.org) across the state housed in the UNC College System.
The Historically Underutilized Businesses (HUB) website https://ncadmin.nc.gov/businesses/hub also has information about available resources.
FAITH COMMUNITIES
During this Holy Week and Passover, faith groups and families traditionally gather to observe the rituals and traditions important to their religious beliefs.
"Now is not the time to do that. Our connection does not have to be physical. We must maintain social distancing," said Collins, who called it "an act of love."
Pastor Mark Gibson of Redeeming Love Missionary Baptist Church in Raleigh also spoke, asking citizens to "rally, support, and pray for the leaders of this state." Gibson said they doing "a fine job of making tough decisions for all of us."
Gibson urged church leaders to follow group limits of 10 and distancing guidelines to help their congregations stay safe. Technology allows faith community members to connect through video services during this time.
He encouraged folks not to "follow selfish purposes to be out."
Instead, Gibson suggested using this time to reset, rejuvenate, and to recoup our rest and time with our families.
VOLUNTEER OPPORTUNITIES AND SHELTERING REIMBURSEMENT
Caroline Farmer, executive director of the N.C. Commission on Volunteerism and Community Services, noted that there's "a lot going on that we feel like we've missed, but in response, I've seen beautiful creativity" using online communities.
She asked North Carolinians to "keep on being creative, making community, and helping others."
Farmer applauded those sewing masks for medical workers and others, donating unused masks, gloves and other PPE to medical facilities, and running errands for seniors to keep them safely in quarantine.
Those looking for volunteer opportunities in their area can check at volunteernc.org or coronacommunity.org.
Farmer advised non-profits who need information on financial help and other resources to visit the N.C. Center for Nonprofits HERE
Farmer said that FEMA is also providing reimbursement of non-congregate sheltering to combat COVID-19 beginning on April 6. Non-congregate sites that opened before April 6, 2020, may be eligible for the reimbursement after submitting additional information.
Farmer noted that traditional shelters, like those after hurricanes or other natural disasters, are not sufficient for the social distancing guidelines necessary during this pandemic emergency.
FEMA approves non-congregate sheltering for individuals who test positive for COVID-19 who do not require hospitalization but need isolation (including those exiting from hospitals) or have been exposed to COVID-19 who do not require hospitalization but who must quarantine.
The sheltering of persons needing social distancing as a precautionary measure, as determined by public health officials, particularly for high-risk groups such as people over 65 or with certain underlying health conditions (respiratory, compromised immunities, chronic disease) are also covered under this order.
This guideline may also include those whose living situation makes them unable to adhere to social distancing guidelines.
Wrap-around services may be eligible for reimbursement based on the type of shelter, the specific needs of those sheltered, and the necessity to protect public health and safety in accordance with guidance of local and state health officials.
Wrap-around services include but are not limited to laundry, food/meals, cleaning, security, and care for those with disabilities or access and functional needs.
For more information, visit HERE
FOR MORE INFORMATION
To view the entire conference, visit HERE
If you have questions, contact Collins at obe@nc.gov.