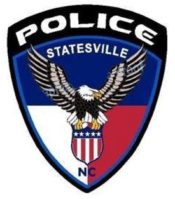 FROM STAFF REPORTS
The Statesville Police Department has released the name of a man who was fatally injured Thursday when a tree fell on him.
According to an SPD news release, Theodore Adams, 61, was exiting his car in the parking lot of an apartment complex located at 501 Mulberry Street when a large tree was blown down into the parking lot.
The tree struck Adams, killing him, police said.
Three vehicles in the parking lot were also damaged, according to the news release.